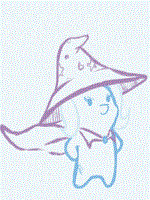 Life is one of the oldest games on the market. It's the best free game IMO, but it's still received much critique over the years, and people are conflicted about the backtory. Today I shall be reviewing what is perhaps my favorite game.
The genre of real life is unique, most people guess it's either an RPG or MMO, but nothing conclusive has been decided.
_________________
Graphics
This is one of the strong points of real life. It literally has microscopic detail. I can't even see the pixelation, it's amazing. And yet, it doesn't sacrifice frame rate because of it's superb graphics like some games (I'm looking at you, Crysis). The graphics have aged well, so much so that it still has better graphics than all games on the market. However, the Xbox One or PS4 might change that, we'll have to wait and see.
I love the variety of colors in the game, in addition, all of the characters have unique models and textures, it's really amazing and innovative for the time the game was released. The render distance is absolutely fantastic. Distant land actually renders quite clearly.
New models, textures, and characters are being added all the time.
Although I do have a problem with rendering, it's implied that this is an intentional part of gameplay and not a glitch.
10/10
_________________
Gameplay
The gameplay is one of the most heavily critiqued aspects of real life. It's a mixed bag, really. Some people say that the levels are fun and intuitive, some say it's boring and repetitive, and some say it's horrible. Despite this, life maintains a steady and huge player base. Player controlled characters are abundant, with some choosing good morale and some choosing bad. Life has many things to do, playing sports, playing video games, writing, reading, listening to music, it's really amazing. However, you have to look out for some actions that grant temporary stat boosts but lead to a game over later on (Smoking, being a hit man, etc..).
In addition, sometimes Moderators have to step in and stop players from breaking the rules, by giving them a temporary or permanent ban.. Bans are unique in this game in that you still have the ability to interact with other banned players (Sometimes).
That leads me to the next biggest problem with life. Once you reach the game over screen, you cannot replay. So far, nobody has found a way to get around this by glitching or hacking but people have been trying to find a way to do just that for the longest time. Nobody has been successful yet (As far as we know).
The gameplay is really a swing and miss, tons of memorable and unique moments will occur. I think a great thing about life is that it's unique on each playthrough (Although you can only playthrough once).However, there are years of possible gameplay which makes up for the lack of a replay option.
It does lack a save feature, which is kind of disappointing, as that's a huge dissappointment in and of itself. Especially since sometimes unfavorable events occur and it would be easier if we could revert our save data back to an earlier state.
Some have claimed that most players are actually just in the loading screen for the real thing, I'm not too sure about that. I've tried to ask the developers but they have thus far been unresponsive. If this theory is true, than it is only reasonable to assume that life has the worst lag issue of any game ever created. However, since we cannot confirm this as of yet, I'm not going to hold it against the game.
My character has high charisma, intelligence, and strength stats but also has a few negative traits here and there. This adds a good balance to the game.
8.5/10
__________________________
Sound Effects
The sound effects are varied, crisp, and clear. I only really take issue with two sounds, Nailsonachalkboard.OGG and CryingBaby.OGG, these two have been shown to agitate a large portion of the player base.
7.5/10
____________________
Controls
Some players report completely (Such as myself) clear and easy to use controls, with a wide variety of features. However, some players have reported unresponsive controls for certain actions and some have reported that no controls work for anything, this either happens during or at the start of gameplay. I however have experienced some problems where the player controlled character fails to perform certain tasks even when instructed to complete them, this does however add a good bit of challenge to the game.
8.5/10
_______________
Story
The exact backstory of the game as a whole remains known, but many fan theories about the matter have arisen over the time the game has been released. The developers have not personally stepped in to confirm or deny any of these theories, so the truth is still unknown.
As for personal story lines, some players report heartwarming stories while others report heart breaking stories, it varies from person to person. Negative experiences are made up for the fact that each storyline is unique (Although they are all intertwined).
Generally play-throughs last up to eighty or so years (It varies depending on the location you spend the most time at). Certain actions affect the length of your play-through but it is not known exactly what causes expanded play time. Players who have chosen the medical perk have long been trying to figure out exactly how to cheat and obtain infinite playtime, but so far nobody has succeeded. Each play-through is packed with emotional moments, and there is no exact balance, each player's play-through is guaranteed to be different.
Personally my play-through had tons of bad experiences earlier on with a more balanced experience later on. I joined a very pleasant faction that increased my social stats considerably.
9/10
________________
Summary
The game is a true classic. In a way, it is really a precursor to the Sims. It's not right for everybody, yet it maintains a huge player base with many things to do and many places to explore. New things to do and see are often being added. It's so much fun, life will make you laugh, life will make you cry. Life is by far my favorite game of all time.
Overall Rating:10/10
12