Violent Video Games and the Media: A Rant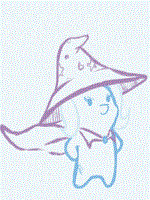 Hello, friends, today I'm here to rant about the media. Specifically, about how they always blame things on violent video games.
Let me start out by saying that the fact that they do this annoys me to no end. I put absolutely no effort into hiding that. For a variety of reasons, these media outlets all target violent video games, I'm going to analyze that a bit.
Let's go to the most forefront example. When real tragedy strikes, the media loves to point a finger at the violent video game market as being the cause. I find this funny for several reasons. One of them being that the intolerance spread by the media is itself something that causes violence with the messages it spreads. A recent example of the media spreading intolerance is the new movie coming out called God's Not Dead. The reason this movie spreads intolerance is that it portrays Atheism in a hateful light. If the media is going to complain about the effects of negative messages in video games they could at least follow their own rules.
To that end, good on the new Pope for his views on things such as homosexuality. I may not be religious but I can definitely see that this pope is a man of honor and deserves a great deal of respect from everybody of every religion (or non-religion) for the way he has exemplified tolerance. I tip my hat to him.
Now, back on subject.
I find it absolutely ridiculous how soft-skinned people are in this day and age. To put it simply, people today are easily offended and that's really annoying. Games that they target (I.e. GTA) are rated the way they are for a reason. The rating system is there to help parents guide their kids and stop them from seeing content that they shouldn't. A big problem is that many parents don't do anything at all, they ignore the ratings. To ignore the ratings and then to blame violent video games for your problems is incredibly immature and downright stupid.
If parents aren't willing to put a teeny tiny bit of effort into being a good parent than no amount of censorship is going to solve the large amount of problems that they must have. People who buy games rated M or above for their kids who are very young and then complain about the content are the problem themselves, not the games they happen to buy.
Even if you're not in North America I know for a fact that Europe has it's own rating system (Which is even MORE obvious than ERSB ratings because it specifies the exact age or over that it recommends) and even if you live some magical place that doesn't have a rating system, violent games usually have many visual clues on the cover that they are violent. A game that is violent isn't (Usually) going to have a meadow with bunnies hopping around on the cover, usually the title and boxart give away the content therein anyway, people should not complain.
It comes down to this: If a game isn't meant for children it shouldn't be censored. You don't buy an M rated game and be offended by the mature themes for the same reason you don't walk into a shooting range and be offended by all of the guns lying around.
Non-censored games do not create serial killers. What does create serial killers is intolerance, something that has long been created by media as a whole. Video games, much like the internet, are looked down upon by news groups and such that seem to be trapped in the 90s even today, even though TV and Newspapers are in the stage of simply being the dying breaths of an age old industry that is being replaced by bigger and better things.
The fact of the matter is that the frequency of tragedy has actually gone down as video games have become more popular. After all, they express a front for releasing your stress that doesn't involve actually hurting anybody. It should make sense that somebody who is too busy leveling up their Dark Elf in Skyrim is too busy to go out and commit assault.
If you don't want kids to play violent video games then don't let kids play the violent video games, after all, these games are not meant for children anyway. Games are usually very clear about their intended audience.
All in all I guess what I'm trying to say is that to censor video games is censoring an art form, other art forms do not face this sort of censorship so why should video games? It simply doesn't make sense. It's time that video games got the respect they deserve, as they are an art form and nothing less. Nobody complains about movies, no matter what they're about, video games deserve the same (Or even more) respect when it comes to their content.
The truth is, people who complain about video games just don't understand them, they're ignorant about the subject, maybe they're still stuck in the mindset of the NES days when only kids would play video games, but on the other hand, they also like to pick on video games because it's just what everybody else is doing.
In short, they need to cut that shit out.
Tell me your own thoughts on this issue in the comments.
11