Just noticed this mind blowing coincidence.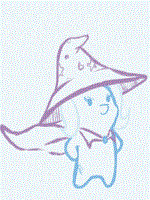 I was messing around, and I just noticed that in the GIMP "Sparkle" effect, Spike is a variable.
Interesting, GIMP. Interesting indeed.
I assume that if you crank Spike Length and Spike Points up to the maximum values that he'll climb out of your screen like that girl in the Ring, but I haven't tried it.
9