Was Season III Really That Bad? (A Bookend Diaries Supplemental)
As the subtitle might suggest, I feel that this season in particular has caused the most consternation among certain groups of fans. This is not only because of Twilight becoming an alicorn and a princess, although that is certainly a large part of it. It is also because the season had a non-standard number of episodes, as well as, if the claims are to be believed, the writing suffering a drop in quality regarding pacing, plot development and character development. "Jumping the shark" and particularly "Mary Sue" are terms that have been thrown around with remarkable regularity in recent recollection.
I would agree that Season III has had some episodes that were not up to its usual standards. On the other hand, so did Season II, notably "The Mysterious Mare-Do-Well", which is generally disparaged, and "A Canterlot Wedding". The latter doesn't get as much criticism as it deserves, even though I find it to be one of the weakest episodes overall, plot- and villain-wise. Even Season 1 had its stinkers ("Over a Barrel" and "Owl's Well that Ends Well", I'm looking at you…). Part of the problem is that Season III was shorter, and so the subpar episodes stand out more. Apart from that caveat, I think the criticism is mostly a fair one. Let's hope Season IV can mitigate the damage.
Has Friendship is Magic moved in a parabolic path over a cartilaginous ocean-dwelling apex predator? I wouldn't say so. There certainly has been a status quo shake-up, but whether the bell is tolling or not will depend on Season IV, and where the writers decide to take the series from here on out. I'm somewhat nervous because I recognize the potential for things to go awry, but I don't think all is lost just yet. I trust the writers. I may be forced to swallow my words later, but I'm an optimist at heart.
Now what really grinds my gears is when people use (or misuse) the term Mary Sue. In its original meaning, it referred specifically to a type of character in fan-fiction, an idealized author avatar that exists for wish fulfillment. Under this old definition, it cannot be applied to Alicorn Twilight since she is not a fan made character. But, of course, the meaning and usage of words changes, since language and culture is ever-evolving, and we have to recognize that. That would be a lot easier if the definition of Mary Sue weren't so nebulous.
It seems the most common use of Mary Sue here is to mean a character that has no flaws. Even if I were to go so far as to agree that Alicorn Twilight is now perfect and without flaws, which I don't, the definition still fails to apply because she got there by a process of character development. Mary Sues are created, they do not evolve. Otherwise, developing a character necessarily means making her more of a Mary Sue, which would make either Mary Sue-ism good, or character development bad. You can't have your Mary Sue and eat her too…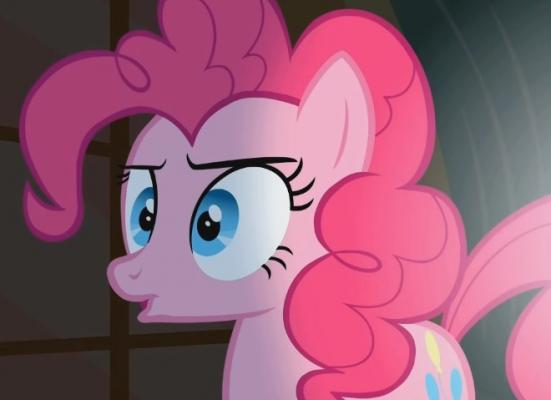 ...wait, what?
Was Season III the best season? No. Was it terribad? I don't think so. Sure, Rarity didn't get a focus episode, but she did have some great scenes and lines. Some of the characters were slightly flanderised and some of the episodes were not paced well, but there was something to praise and something to complain about in every episode, which is as it ever has been. Season IV will probably also have a few great episodes and a few mediocre ones, but I bet it will be entertaining. Let's not write the series off just yet. And if you're going to say Mary Sue, you'd better have a firm definition of the phrase in mind.
1