Poll About My Interview Series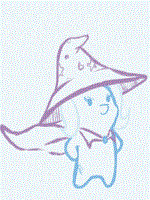 Questions about the Interview Series

13 members have voted
1. How should I pick the members I interview?

Randomly (How I've been doing it already)

Based on how active they are, favoring more active members

Based on how active they are, favoring newer members

Based on User Request

Other (Please comment)

2. What should my questions cover? (Pick all that you feel apply)

Questions about their opinions on My Little Pony

Questions about their opinions on the forums

Questions about the Brony Community

Questions about their opinions on Poniverse in general

Specific questions about their personal life

Generic questions about their personal life

Other (Please comment)

3. How many questions should I ask?

5

6

7 (How I've been doing it)

8

9

10

It should vary from interview to interview

Other (Please comment)

4. How complex should I make my questions?

Simple

Intermediate

Complex

Varying complexity

Other (Please comment)
---
Hello, friends, today I'm doing something I feel would be quite useful from my perspective.
As some of you know, my interview series has become part of the Poniverse Monthly News Letter. Well, I've decided to let you guys answer this poll to ultimately decide if there will be changes to how this series is conducted.
Like I said, this is not something that is mandatory on my part but I am legitimately interested in what you feel would be the best way to handle things. Please, answer the survey, and if you feel you wish to, leave a comment and elaborate, I feel that it would be incredibly helpful to get the user's views on this.
Thank you for your time.
1