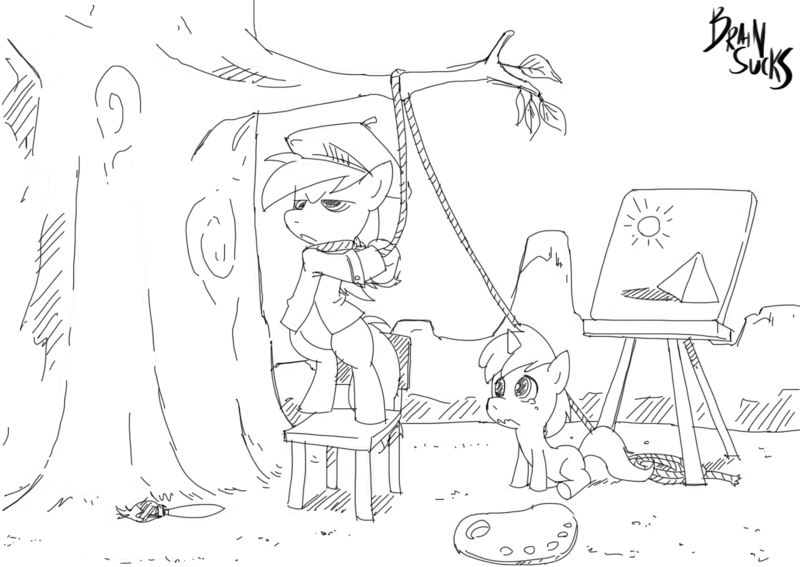 It's time for me to go.
I no longer feel at home, or welcome on these forums. In fact, to be perfectly honest, I feel quite hated.
I have my reasons, but I'm not going to elaborate any further, because I do not want to give certain people the satisfaction of an answer. I will say, though, that there is certain amount of elitism in the air here. I'm leaving you to figure out what that means.
I do realize that my time here was very short (just over three months), but in that short time, I made many new interesting friends and acquaintances, three of which I'd like to thank right now.
You both know that I think you're the shit. You have a sick taste in music, and I think I pretty much clicked with both of you on nearly every single level.
You're real honest and legit dudes, and I'm hoping you'll stay that way.
Keep the big ol' rock rolling. You have good things coming your way, both of you.
You're an opinionated, well-articulated, and straightforward person who doesn't bullshit anyone.
We see eye-to-eye on many things, and I'm fairly certain I got about 70% of all my brohooves from you.
Keep doing what you do. I like it.
I'm deeply sorry for any requests and promises that never got fulfilled, but I just can't stay anymore.
I'd also like to add that I am aware that there are members on these forums who don't take kindly to people announcing their leave, but what the fuck was I supposed to do? Just leave people hanging without telling them a thing?
You're free to do just that if you want, but I'm not that kind of a person.
That just about does it, I think.
I'm leaving a contact info dump here, just in case someone wishes to keep in touch with me.
With that said, I will now be on my way.
Take care, good people.
Peace, love, and empathy
-Gabriel.
Skype: Bron-Yr-Aur (Finland, Derpy avatar)
deviantART: http://l0ve-hate-l0ve.deviantart.com/
Tumblr: http://standardbrony.tumblr.com/
Mail: standardbrony@icloud.com
9