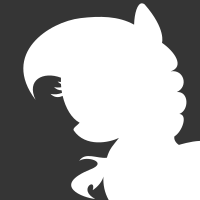 Content Count

56

Joined

Last visited
About KonohaLegend
Rank

Cupcake

Birthday

01/20/1997
Contact Methods
Skype

dasharinganking

YouTube

MistaCMD
Profile Information
Gender

Not Telling

Location

Longview, TX

Personal Motto

"I Never Give Up, BOY!"

Interests

Die-Hard Playstation Gamer.
Total Cry fan.
PewDiePie (The only thing I hate is that he talks too much during important cutscenes.)
Anime.
Manga.
MLP (New Brony).
Naruto: Shippuden.
Bleach.
Death Note.
Soul Eater.
RayWilliamJohnson.
MLP Forums
Favorite Forum Section

Equestrian Empire Roleplay
My Little Pony: Friendship is Magic
Best Pony

2

Best Anthropomorphic FiM Race

Unicorn
About Me
My name is actually Rowdy.
Don't be the person that says it's a stupid name, because people actually like that name.
I love my life. I have a PlayStation 3, and at the end of this year I plan to grab me a PlayStation 4! I have been a fan of PlayStation consoles and stuff for a long time, pretty much ever since I was born. I don't care what you say about me being a "PlayStation Fag", because XBOX can go fuck itself. I don't think XBOX is better than PlayStation, but I do think it's great.
I love Anime/Manga, and my favorite one of all time is NARUTO. Best. Anime. Ever. I love it.
I am a true NARUTARD, and I'm proud.
Baibai~