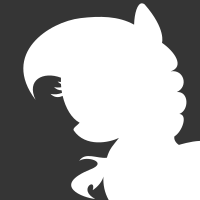 Content Count

66

Joined

Last visited
About Okeen
Rank

Cupcake

Birthday
My Little Pony: Friendship is Magic
Best Anthropomorphic FiM Race
Milk. I love that stuff. Eh, or tea.

The car driving through the countryside.. It actually managed to startle me a bit. More recently is the jeff the killer website one titled "GO TO SLEEP"

Banned because I had time fo' that.

Banned for making ppl into snacks. I will now point at you, dragon.

Banned because Squidward never had hair. Point time.

N64 and Super Mario Bros. Never got old.

I know English fluently and a bit of French myself.

Banned because I don't want a robot leg. Time for more pointing.

Banned for having a dragon named Puffy. Now I will point at you.

Fluttershy Derpy nvm Luna Yes. Yes. No.

How old are you? 16 what is your gender? Male what is your ethnicity? white what is your G.P.A, if you don't have one don't worry. No idea what GPA is l0l Myers Briggs Personality Type : 2lazy2taketest

Banned becuz fluttershy is best poni. And I'm going to point at you now. <--

Banned because I want some as they taste like chicken.