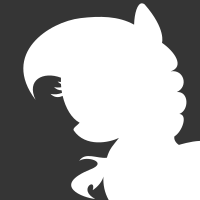 Content Count

320

Joined

Last visited
About Jokarr
Rank

Squirrel

Birthday

1993-10-29
Contact Methods
deviantART

punkrockinbrony

YouTube

flyingwafflefart
Profile Information
Gender

Not Telling

Location

Gillette, Wy

Interests

MUSIK: punk rock, all sorts of metal, hardstyle, techno
BOOKS: fantasy, sci-fi, mystery
TV: MLP, psych,animes,
movies: scott pilgrimm vs the world, iron man, slvin and the chipmunks, kung fu panda, paul
Hobbies: photography, videogames, singing, writing (lyrics & stories), camping, hangin with friends, on and off forums.
im also straight
What do you guys of an american Dr. who kindof series on youtube? friend of mine and me were thinkin of doin it.

so ive been tryin to be active around here but for the last month or so every time i try to respond to a thread the webpage shuts down!

Im thinkin of postin some of my lets play videos where i play some scary games...but would any of you guys watch em?

I dress rather bland. a shirt advertising a band i like, with a flanel shirt over that and either my leather coat or a zip up hoodie. Most the time its the hoodie. Oh and jeans, preferably black, but im so fat the look like skinny jeans (which they arent) thats my outfit

I really should be more active here O_O

YO! i know most of you dont know who i am but i do have a question. A DJ frien of mine needs help with some graphic design on his music for his youtube videos and well, anybody up to help a aspiring DJ? His name is symbionic if you wanna look him up.