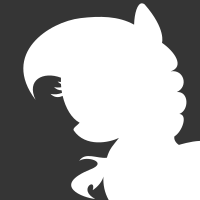 Content Count

152

Joined

Last visited
The "tolerate" part I get, but do we havt to love them?

SkyDreamer x DoctorXFizzle

Love the dedication, thanks!

I miss it when it were the kids...

Unicorns, man! I love dem mares with horns...

Thinking about making an OC...

What do you like you do for fun?

What the- Oh hell I'll just go along with this...where do you two plan on living?

Damn, I've been gone longer than I thought... When did THIS happen?

It's not that easy in this house, there's telling my mom and she's not going to pay for something like that.

I thinking about following Sugarcube Corner, that and/or Show Discussion.