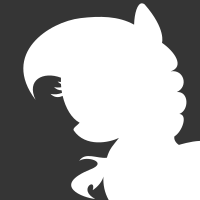 Content Count

6

Joined

Last visited
I think that's the one.... I've seen pictures of one with a hat and one that comes with a hair clip. It's the one that's about £4-£3.75. But if it been discontinued, then no wonder I can't find one! Don't have a forbidden planet where In my city. I'll check their website though. Are they bringing a new toy line out then do you know? My wife tells me there's series 3 of the cartoon out....

Thank you, I think we'll need it! Already been looking for 2 months! Ha ha!

I don't think we have a local one. I'll have to see where the closest one is and have a gander some time. Thanks for your help though!

Yeah, I'm British too! Tried Tesco, Morrisons, Asda, Toys R us, Entertainer. Look every time we go in to each. Didn't know they stocked them in Wilko, will have to look there. Can't even buy direct from the Hasbro site, it just links you to the sites of places we've mentioned. Guess ill just have to keep checking....

Hey dude, thanks for the reply! Amazon and eBay are my last resort. Just begrudge paying 4x the usual price! Though we found a glitter Princes Cadence and Twilight Spakle for £6 each! Never seen them before!

Hi all. Was just wondering I anyone knows where I can get an Apple Jack Pony toy? The one that's 4" odd that comes with the little comb.... I can't find one anywhere!! I'm starting to doubt they even exist!