Content Count

2500

Joined

Last visited

Days Won

2
Community Reputation
15694
Brohoofs
About ChB
Rank

Zebra

Birthday

May 24
My Little Pony: Friendship is Magic
Best Pony

Fluttershy

Best Pony Race

No Preference

Best CMC

Apple Bloom

Best Secondary/Recurring Character

Lots of them!

Best Episode

Friendship is Magic

Best Song

Pinkie Pie's Smile Song

Best Season

2
Profile Information
Gender

Male

Location

Alicornia

Personal Motto

The steadfast love of the Lord never ceases; his mercies never come to an end. They are new every morning; great is your faithfulness. -Lamentations 3:22-23

Interests

MLP, Christianity, Philosophy, Physics, Astronomy, Zoology, Science, Math, Animals, Running, Piano, Instruments, Martial Arts, Baseball, Football, Chess, Books, Board Games, Card Games, Video Games, Movies, TV, Documentaries.
MLP Forums
Opt-in to site ads?

Yes

Favorite Forum Section

Sugarcube Corner

Friends
About Me
Hi! Welcome to my profile page. Feel free to PM me, if you ever want to talk.
Top Three Favorite Ponies:
1. Fluttershy
2. Applejack
3. Pinkie Pie
Favorite Filly:
Apple Bloom
Favorite Princess:
Twilight Sparkle
Favorite Stallions:
1. Big McIntosh
2. Shining Armor
3. Cheese Sandwich
Favorite Background Pony:
Octavia Melody
Favorite (ex)Villain:
Discord
Favorite Non-Pony Characters:
1. Spike
2. Zecora
3. Cranky
Favorite MLP episodes (so far):
1. The Pilot
2. The Cutie Remark
3. Keep Calm and Flutter On
4. Canterlot Wedding
5. Crusaders of the Lost Mark
6. Rarity Investigates
7. Suited for Success
8. Hearts and Hooves Day
9. Pinkie Apple Pie
10. Daring Don't
Favorite MLP Songs:
1.
2.
3.
4. 
5. 
6.
7.
8.
9.
10.
Honorable Mention:
Favorite Singers/Bands/Music Artists/Composers:
1. Weird Al Yankovic
2. Celine Dion
3. Mozart
4. Gun N Roses
5. Forest Rain
6. Frank Sinatra
Favorite Movies:
1. Star Wars
2. Harry Potter
3. Hunger Games
4. Disney/Pixar Movies
5. Xmen and various Marvel films
Favorite TV Shows, besides MLP:
1. Spongebob Squarepants
2. Star Trek
3. The Simpsons
4. The Twilight Zone
5. Various Documentaries
Favorite Video Games:
1. Fallout (3, 4, and NV)
2. Metal Gear Solid (especially 3)
3. Resident Evil
4. Halo
5. Call of Duty
6. Legend of Zelda
7. Guitar Hero
8. Dance Dance Revolution
Favorite SpongeBob Episodes:
Band Geeks
Rock Bottom
Idiot Box
Graveyard Shift
The Fry Cook Games
Survival of the Idiots
F.U.N
Pizza Delivery
Texas
Wet Painters
Neptune's Spatula
The Secret Box
Life of Crime
Mermaid Man and Barnacle Boy V
The Smoking Peanut
Club SpongeBob
My Pretty Seahorse  
Just One Bite
Can You Spare A Dime?

Rock-a-Bye Bivalve
Honorable mentions: 
Procrastination, Sailor Mouth, Fools in April, Opposite Day, Born Again Krabs, Party Pooper Pants, Squirrel Jokes, Snowball Effect,  The Great Snail Race, The Camper Episode.
________________________________________________________________________________________________________________
Halloween Special: https://mlpforums.com/topic/4724-twilight-sparkle-fan-club/?page=171&tab=comments#comment-4706907
Christmas Special: https://mlpforums.com/topic/146394-princess-flurry-heart-fan-club/?do=findComment&comment=4746766
Pinkie Pie parody song:
https://mlpforums.com/topic/4726-pinkie-pie-fan-club/?do=findComment&comment=4751379
Scootaloo parody:
https://mlpforums.com/topic/96360-scootaloo-fan-club/?do=findComment&comment=4674355
______________________________________________________________________________________
May 24th, 2018: Thanks to @Sparklefan1234 for this awesome birthday gift!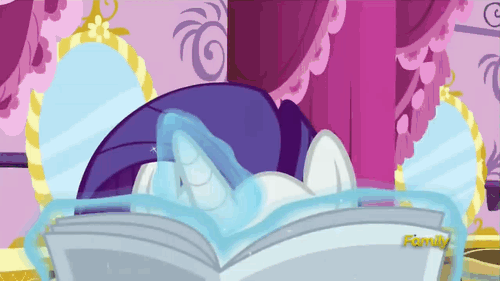 May 24th, 2019: Another awesome birthday gift from my Best-Forum-Friend-For-Five-Ever: @Sparklefan1234