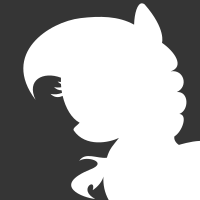 Content Count

3127

Joined

Last visited
About heavens-champion
Rank

Yak

Birthday
Cyborgs, holographic billboards, flying cars, taller skyscrapers, space colonies, more advanced medical treatments, powered armor, lasers, hovercraft, robots, a reunited Korea, colonies on the Moon, Mars, and Phobos and Deimos, and really big spaceships. Edit: Oh. And colonies on Venus, the moons of the outer planets, and in other solar systems.

YOU MANIAC! YOU BLEW IT UP!

Yes. Yes they do. Just because TV (and, recently, Internet) is more popular, doesn't mean people instantly stop listening to radio.

I dunno. But if Fame and Misfortune is anything to go by, it's apparently unimportant.

Seriously? There are people who actually do that? This a plague here, not the Holocaust!

"The Earth is flat. Round Earth theory is a lie." I imagine you can show pictures of the Earth to these people, and they'd still say the Earth is flat.

I've seen goats in real life, before, and they weren't that creepy. When they're seen as representations of the devil, however, it's a different story (it's the horns).

True, but then we wouldn't have a story.

You know what would have made Pinocchio better? If the Coachman got foiled by Pinocchio. Come on. I can't be the only one thinking it.

Phillip Andrew Brigmond I, King of Mainchester.

I'd probably bury a bone I found, and then take a nap on the porch.

RUTABEGAAAAAAAAAAAAAAAAAAAAAAAAAAAAAAAAAAAAAAAAAAAAAAAAAAAAAAAAAAAAAAAA!!!!!!!!!!!!!!!!!!!!

PUT ON SOME PANTS! THIS ISN'T A STRIP CLUB!