Content Count

377

Joined

Last visited
Community Reputation
2540
Brohoofs
About Cl0udChaser
Rank

Squirrel

Birthday

09/01/1994
My Little Pony: Friendship is Magic
Best Pony

Cloudchaser

Best Anthropomorphic FiM Race

Pegasus

Best Princess

Luna

Best Mane Character

Rainbow Dash

Best CMC

Sweetie Bell

Best Secondary/Recurring Character

Tempest Shadow

Best Episode

Tank for the Memories, A Royal Problem, A Trivial Pursuit

Best Song

I'll Fly, The Smile Song, Open Up Your Eyes, One Small Thing, B.B.B.F.F., A True True Friend, In Our Town, The Magic Inside, Flawless, A Kirin Tale

Best Season

4
Profile Information
Gender

Male

Interests

My Little Pony, Gaming, Scuba Diving, Music, Sports, Pinball Machines
Contact Methods
Discord Username

Cl0udChaser

YouTube

Kingdra321

Steam ID

Cl0udChaser
MLP Forums
Opt-in to site ads?

No

Favorite Forum Section

Welcoming Plaza
About Me
My name is Nick and I became a brony since February 2013. (Originally I saw Rainbow Dash picture on Facebook and my brother saw season 2 at anime convention back in 2011)  I like playing pinball machines (Grew up playing since I was a kid in the 90s), cook food, watch tv, listen to Rock music, and more. I'm a musician. (Drummer) and know little bit of scuba diving. Yes...I like dolphins and sharks.

I voice Rainbow Dash legit
MLP Xbox 360 Avatar and Gamer Pics Items
https://www.mediafire.com/file/5dy2h15u256151q/Xbox_360_MLP_Avatar_Items.zip
Water Sport

Scuba diving is one of my favorite thing to do.

Favorite Bands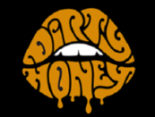 My Favorite Sport

Baseball - Team: Chicago Cubs
My Favorite Games

Bands I Listen
Van Halen, Bad Company, Slayer, Rage Against the Machine, Blue Oyster Cult, Men without Hats, Aerosmith, The Temptations, The Steve Miller Band, Def Leppard, Motley Crue, Rancid, Swingin' Utters, Journey, Pearl Jam, Peter Frampton, Dirty Honey, Greta Van Fleet, and many more...