Content Count

108

Joined

Last visited
Community Reputation
4043
Brohoofs
About PinkieShadow
Rank

Parasprite

Birthday
Profile Information
Gender

Location

North Wastelands or Sweden

Interests

Life in general, loves animals. Equine rescuer. Music, a lot of music.
My Little Pony: Friendship is Magic
Best Pony Race

Best Season
MLP Forums
Opt-in to site ads?

No

Favorite Forum Section
Contact Methods
Skype

nope

Twitter

nope

Fimfiction

nope

deviantART

nope

YouTube

Princess Twibug
About Me
Since I discovered my personality type is INFJ, I am beginning to understand why I felt out of place around people, like I don't fit in there. I have lived my life feeling something was seriously wrong with me. It's a long road to travel alone. Where I go, others cannot follow.
Like Tempest Shadow I can manage and find my way in the Wastelands alone.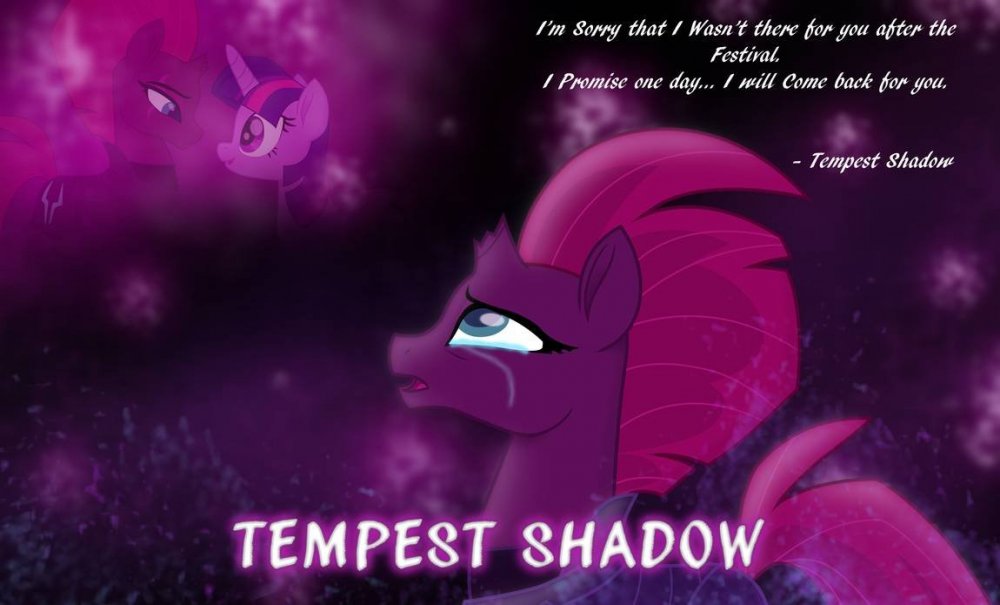 But don let this talk scare you away, I'm very friendly and I want to be a good friend with the one that acts as true friends back.
I choose Tempest mostly beacuse she has a deep sensitive inner self. On the outside she is ok... different... mean... but If you get to know her, you understand that it's just a shield for her to survive. It also surprises her when she looks back on herself.
Pinkie Shadow, because I have my silly Pinkie moments way to often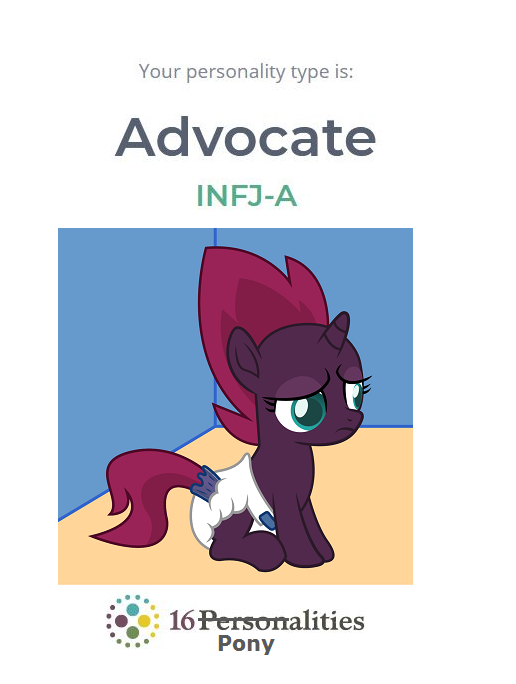 If you read all this *YAAY* please, grab a free cookie and a Fizzlepop Berrytwist.