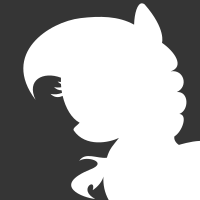 Content Count

17

Joined

Last visited
Recent Profile Visitors
The recent visitors block is disabled and is not being shown to other users.
About phantompone1148
Rank

Muffin

Birthday
My Little Pony: Friendship is Magic
Best Pony

Twilight Sparkle

Best Mane Character

Twilight Sparkle
I don't know if any of you heard about this but we know who the new CEO of Hasbro is now. His name is Rich Stoddart. I don't know what he'll do for this company but I just hope it's good.

What even is a misanthrope?

When I was young, I played with a lot of Thomas toys.

If you don't get what I'm saying, you remember what happened to Angry Birds? Ever since the old CEO left, The new CEO just put a lot of pay to win stuff in the games and sometimes ruined them. Even worse, they even got rid of the old games. So I don't want to same to happen to MLP. For the new CEO ruins it.

Plus I have a feeling which is kind of stupid that his passing will only begin the downfall of MLP

https://www.cnbc.com/2021/10/12/hasbro-ceo-brian-goldner-dies-days-after-stepping-down-for-health-reasons.html Everyone, today is a very sad day for the pony community. Why you may ask? Because the CEO of Hasbro, Brian Goldner, Passed away yesterday at 58 due to prostate cancer. R.I.P: Brian Goldner, 1963-2021, you will be missed by the community.

Well, I understand your reasoning but Twilight ruling Equestria was the only logical way to show could've ended IMAO.

Sorry, this is my first time here

I know there were a lot of former fans that stop watching the show because they simply moved on or lost interest. So when did you stop watching the show?

So basically what you're saying is is that Pretty much the only reason why the show got so popular was because of 4chan? Correct me if I'm wrong

1) Season 5 2) Season 4 3) Season 7 4)Season 9 5) Season 6 6) Season 3 7) Season 2 8) Season 8 9) Season 1

I still like him just not as much as I used to

Just to let everybody know, I had to make a new one because I accidentally put the other one in the wrong place.