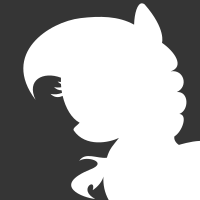 Content Count

1,200

Joined

Last visited
About RAEce Car
Rank

Dragon

Birthday

1995-03-11
Contact Methods
Skype

Ask.

deviantART

Nah.

YouTube

Meh

Steam ID

LOLNAH
Profile Information
Interests

Racecars, VTEC, 60's - 70's model cars, NHL, Pittsburgh Penguins, Funny things, Not being serious, Sarcasm, Sunset Shimmer, DID I MENTION RACECARS?
LOLOLOLOLOLOLOLOLOLOLOLOLOLOL @ THIS PLACE.

why is everyone looking at my profile? did i do something interesting?

Bronies think their jokes are funny.... but SURPRISE! they're not. Just like "LOL MAUD PIE.... ROCKS" isn't funny. Bronies' jokes aren't funny. Applejack should stand out for the fact she's levelheaded and handles situations well. Common sense trumps all. And dat accent and her fuckin' great hat.

6

Well, considering I live with my boyfriend and we're both night owls - there's plenty to do. Usually we make food around midnight, watch movies or youtube videos, xbox, cuddle, then nsfw things. we usually are up til at least 4 am every night.

Just saw a Prelude bring 'er to redline and hit VTEC.

He obviously aims to upset and anger.... and succeeds. x) So idk what you expect.

Ya know what they say "3/4 of life is filled with endless possibilities. The other 1/4 of life is filled with determination to make those possibilities endless." See, I can make up quotes too. Fuck you, famous people who make up quotes! And hell, I did mine in 3 seconds.

Depends. If it's a slight interest or even strong interest, but they aren't shoving it in people's faces, then why bother? They're not bothering anyone. Let 'em like what they like. But if it's distracting from their work ethic, they go around talking solely about MLP, and are obnoxious and don't shut up about it... then I see why they're getting fired. Just because you like something - you don't have to shove it in people's faces and that be the first thing they know about you. Part of the reason bronies have the reputation they have.

OHHH MISTER KRABS! LET ME PLAY THE CLARINET BADLY INSIDE YOU! SUCK MY BIG NOSE, MISTER KRABS! SUCK IT WHILE I RUB YOUR WALLET ON MY CHEST.

Hape.... offensive? No. Slightly funny if someone says it jokingly. If someone actually believes they got "haped" and get upset.... I'll find them to be ignorant and to be overreacting. Online hugs are "meh" to me. Unless it's a close friend.

Obviously it varies for different woman, but I assume you want personal accounts from different girls. So how it effects me: 1. Feel sad/lonely. Even if not for a real reason. Just a sinking feeling in your stomach. 2. Cry/overreact to things that normally wouldn't bother you. 3. CRAMPS. 4. Prone to breaking out (just a few zits though) 5. Tiredness Commonly, women become irritable. I rarely do. Just get sad, not angry.