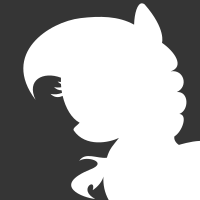 Content Count

20

Joined

Last visited
PSN: ChronicleMavlox I play mostly LittleBigPlanet 2. I also have a headset in case anyone wants to do a voice chat... So um yeah...

Aw ok D: Well I'm going to sleep. Night c:

How about the Joker's girlfriend? Wouldn't she come to Gotham city for revenge? And will Christian Bale be in the 2015 movie?

Meaning. That it would be rude to his death? Didn't he died because he was acting too good of the Joker?

How about The Joker? Doesn't he let loose all of the evil villains from the Arkham Aysulum? Creating an all out battle for Gotham City.

OHMAWRGAWD. Christian Bale <3 He's such a sexy beast. Vanessa Hudgens... Zac Efron.... Christian Bale <3

Still. At the end of the movie. Alfred is in a restaurant and sees Bruce Wayne at a table with Selina. Dafaq was that about?

Hm. That is sorr of confusing. I think that Robin will take the job over for Batman, correct? So I'm suspecting a Robin trilogy, but not Christopher nolan directing it.

Um... Would you like to add me for Ps3? Mine is: ChronicleMavlox I gotta memorize your PSN

Still. If Batman died, wouldn't BW be physically dead? Sorry can't put in the Spoiler thing in, I'm on mobile. Hee hee...

Batman doesn't actually die. Even through everpony says he does, which is NOT true at all!!!

My PSN: ChronicleMavlox Just leave something in the MSG, like you are so and so from MLP Forums. c:

Hi. Welcome to MLP Forums.:3 Friendships are 20% cooler x3 Oh yeah, call me Mav FYI SO BROHOOF?

Hi. I'm a pegasister but I like using the term 'female brony'. Welcome to MLP Forums. You'll make lots of new friends here. I just joined today also. Hope you'll be active.