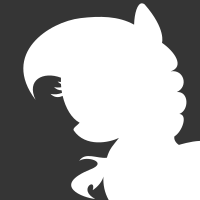 Content Count

360

Joined

Last visited
About Discorded Bluenote
Rank

Lone Equestrian Violinist

Birthday

1999-08-21
Contact Methods
Website URL
YouTube

BluenoteMLP

Steam ID

theblueviolinist
Profile Information
Gender

Not Telling

Location

Snellville

Personal Motto

Take your time, you have all of the time in the world...

Interests

I have a deep interest in Music, ranging from classic to rock, to the blues, and then everything in between.

My best hobby is gaming. I own a Wii, a DSi, and my computer. Recently I got a Windows 8 computer, and it has been working like a charm.
MLP Forums
Favorite Forum Section

Non-Pony Artwork
My Little Pony: Friendship is Magic
Best Pony

0

Best Anthropomorphic FiM Race

Earth Pony