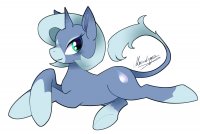 Oh dear! You startled me!
---
Species: Unicorn Pony
Age: Adult
Gender: Female
Residence: Cottage Near Everfree Forest
Hometown: Ponyville
Occupation: Logistics At The Main Warehouse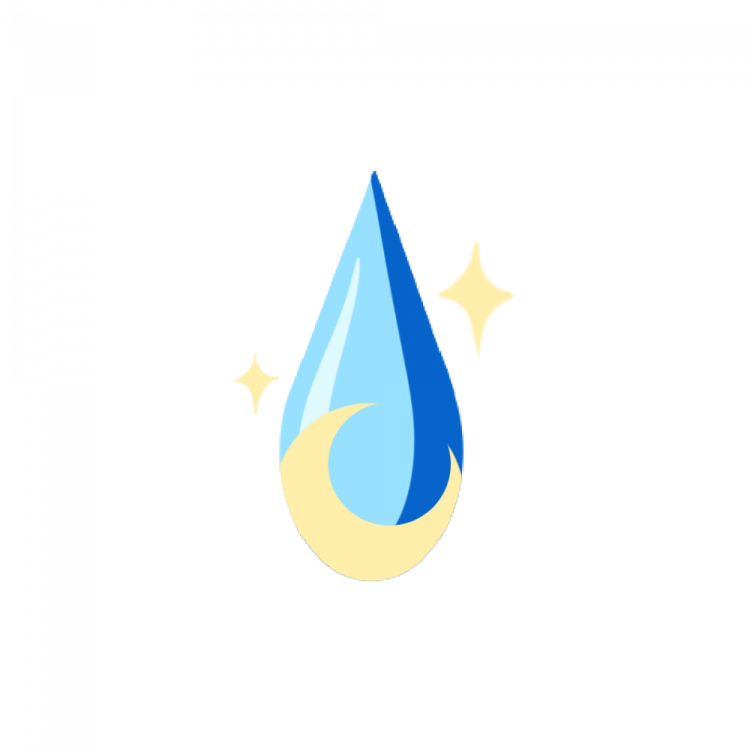 Backstory:
Moondrop grew up with her grandmother. Helping her around her herb garden and collecting minerals. She had to grow up quickly and is a calm unicorn. Never partying and prefering to stay at home drawing or reading. Later she also started to be interested in fashion and makeup.
She got a job at the main warehouse for the stores in ponyville, managing the supplies.
Moondrop is a very socially awkward pony but dearly wishes for friends.
Personality:
Calm, creative, helpful, mature, easily flattered, insecure. Secretly a big nerd and into dressing up.
Physical Description:
A tad taller than average and physically strong. Her hair is usually kept short to not get in the way at work. She is trying to let it grow longer however.
Likes: Art, reading, cats, fashion, makeup, dressing up, sushi
Dislikes: Avocados, loud parties, egoism, heights
Key Moments:
Her grandmother's death when she was a teen. 
A lot of bullying when she was in school.
Getting the job at the warehouse.
Magic Spells: Levitation
Magic Spells: Tracking
Friends: Rarity, Big Mac, Sunburst, Trixie
Rivals: None (Yet)
Reality (Generation): Generation 4
2
---
Report Character