Staff Directory
Administrators

Tech Administrator
Lawful Good
"I am your benevolent god, now. Send me your weebz."
Deer Administrator
Neutral Good
"Something something something deer pun :3"
Hawt Accent Administrator
Lawful Neutral 
"I am good at three things: acting, making fair judgements, and ignoring Jeric constantly asking me to say, 'They're magically delicious'" 
Fatherly Dadministrator
Chaotic Good
"We work to flourish our community to nurture creativity and post only the zestiest of memes."
Weeb Administrator
"I am far too polite to scream dattebayo ... at least out loud."

Sass Administrator
Lawful Neutral 
"I got 99 troblems, but a forum ain't one."
Support
Event Coordinators
Lawful Evil
"If user is banned, we eats it whole, Precious!"
Neutral Good
*Offers assistance while speaking  in fluent EQG"
Lawful Neutral
"I don't like trolls. They are coarse and rough and irritating and they get everywhere."
Neutral Evil
"Do you smell what Denim is cooking?" 
Roleplay Team
La Squadra Esecuzioni di Passione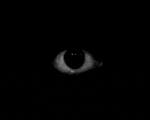 Official Staff Changeling and Couch Enthusiast
Library Staff
Chaotic Good
"Guess who's back, back again, CD's back, mon capitaine."

Lawful Evil
"Last week I gave a talk about bomb safety, but nopony listened. This week, a bomb in the chat room will save lives."
Public Relations Team

The Derp Knight

The floofy eared one
Architect of Equestria