Staff Directory
Administrators

Tech Administrator
Lawful Good
"I am your benevolent god, now. Send me your weebz."
Head Administrator
Neutral Good
"Something something something deer pun :3"
Human Resources Administrator
Lawful Neutral 
"I am good at three things: acting, making fair judgements, and ignoring Jeric constantly asking me to say, 'They're magically delicious'" 
Community Administrator
Chaotic Good
"We work to flourish our community to nurture creativity and post only the zestiest of memes."
Moderators
Neutral Evil
"Would you like these ponies shipped standard, priority, or freight?"
Chaotic Evil
"I dream of a world without Pokemon."

Lawful Good
*plebts in bug ponish from a particularly comfy couch*
Chaotic Neutral
"I need a Fraggle, a Nerf Gun, a metric ton of markers, and two hours. Don't question it."
Event Coordinators
Lawful Evil
"If user is banned, we eats it whole, Precious!"
Neutral Good
*Offers assistance while speaking  in fluent EQG"
Lawful Neutral
"I don't like trolls. They are coarse and rough and irritating and they get everywhere."
Library Staff
Chaotic Good
"Guess who's back, back again, CD's back, mon capitaine."
Lawful Evil
"Last week I gave a talk about bomb safety, but nopony listened. This week, a bomb in the chat room will save lives."
Choatic Evil
"Wait, what the hell? Why am I Chaotic Evil? I am a cinnamon roll!"
Neutral Evil
"Heckin' scuse me, but I am snek, therefore you should trussst in me~"
Public Relations Team

Butterfly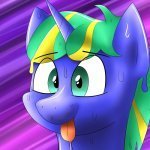 PR/HR, Student, and Game Dev
Roleplay Team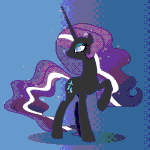 We are friends, that's why you're still alive.
Changeling
Octavia's Hall Team

Tribunus Equester / Edgy OC #384400 / Priest of Luna
Parasprite