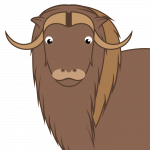 S08:E06 - Surf and/or Turf
By Who,

Surf and/or Turf

91 members have voted
1. Did you like it?

Taz-pony: "TAZ…PONY…HATE…WATER!" (I HATE IT! >__<)

Sweetie Belle: *looks up synonyms for "boring" to describe Seaquestria* (I dislike it!)

Terramar: *sleeps through hippogriff festival* (…meh…)

Twilight: *excitedly joins in the hippogriff festival and seapony culture…for research purposes* (I like it!)

Sweetie Belle: "Mount Aris is so BEAUTIFUL!" (I LOVE IT! <3)
---
---
Recently Browsing

0 members

No registered users viewing this page.