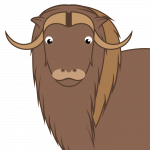 Warning, there will likely be spoilers in the Episode discussion threads so venture in at your own peril. 
Message added by Jeric
Road to Friendship

87 members have voted
1. Like or Dislike?

Trixie: "Well, since you're SO concerned about space, YOU CAN HAVE IT ALL! I'll sleep under the stars, where at least the wild animals will be QUIETER THAN YOU!!" (I HATE IT! >__<)

Hoo'Far: *smoke bomb, coughs loudly* "That…was…the worst friendship chant I have ever heard!" (I dislike it!)

Starlight & Trixie: *backs away nervously as Twi and Cadance chant* (…meh…)

Starlight: "Thank goodness we're not like Twilight or the others. They'd probably sing a song about it." (I like it!)

Trixie: "I think it's made our friendship greater and more powerful than ever!" (I LOVE IT! <3)
---
---
Recently Browsing

0 members

No registered users viewing this page.