Recommended Posts
Recommended
There is no rule or preference. We allow new topics provided there isn't a recent topic created similar or a mega-thread. You can revive old topics too. Though with that there are some common sense limits ... if someone starts necroposting a dozen threads within an hour it's annoying and we may step in to say chill. Same think if you are reviving a topic just to answer a question posed in it that was obviously addressed on the show. For instance, reviving a topic from 2012 asking if Twilight will ever be an Alicorn just to say, "yes she will" is unneeded.  Like most things, it's all about common sense. We don't want to get in the way of discussion with silly rules, unless something becomes annoying AF. 
Recommended by
Jeric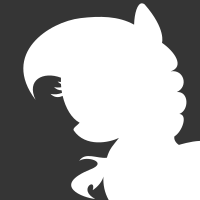 This topic is now closed to further replies.
---
Recently Browsing

0 members

No registered users viewing this page.