Recommended Posts
Recommended
Viewing a List of Threads Started by You For topics you have created, you can use the stream you linked, though you may also want to set [ Content Types ] to display only [ topics ] started by you, as it by default also shows status updates etc..   Favorite Threads? The closest thing you may find is the follow function. As you may know, you can follow areas / threads to be notified when something new is posted. Now you can view the list of followed content by selecting [ Manage Followed Content ] from your profile menu. At first it may render the list as empty, because it shows followed (RP) characters by default. Select to display threads on the list to the left. Now you should be able to see all threads you are following. Q: But following will be sending me notifications, that I don't want. What now? You can follow and choose to not receive any notifications. It will add the thread to the following list without poking your notification box.   Other than that, I could suggest creating a thread in the Testing Forum. Only you, besides staff, can view your own threads in there, so you could use that section to store some information for your own use. This is what I did to nicely keep track of threads I have created: As you can see, I made all entries clickable, so you can make one thread, where you'll be having whatever you want, accessible with a single click, sorted as you wish.   Member Search Yes you can search for members. Simply click the magnifying glass icon with the search box left empty. This will take you to the Search Page.  From there, switch to members tab and perform the search.       Hope that helps! If you'll have any troubles, feel free to poke me. 
Recommended by
Jeric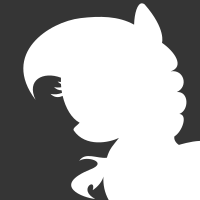 This topic is now closed to further replies.
---
Recently Browsing

0 members

No registered users viewing this page.