Recommended Posts
Recommended
It does not affect us. We're based in Canada, we're not in the jurisdiction of the EU, and just like US copyright law we don't abide by foreign copyright laws (So we ignore DMCA requests, etc too). We do however follow GDPR as a courtesy to EU residents, dealing with GDPR complaints is a bit more complex and has a bit more international weight than Copyright claims. As far as we're concerned, we abide by Canada's Notice and Notice policy where the ISP (Poniverse/MLPF) in this case forward notices to users if action is being taken against them, and remove content once we receive a court order.

We do have stricter rules than are required by Notice and Notice of course, so please refer to our rules as far as breaking copyright goes, but aside from that nothing changes for us.
Recommended by
Jeric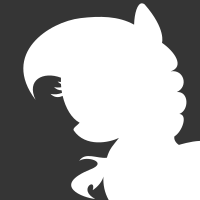 This topic is now closed to further replies.
---
Recently Browsing

0 members

No registered users viewing this page.