Recommended Posts
Recommended
This depends on the content and the context. Extreme gore descriptions. sexual assault, and anything that is typically seen as torture porn would be a no. That said, there is nothing that prohibits blood, subdued and careful gore. Think Stephen King.  And An author that requires a description of every bloody detail is a shit writer, and should pick up a decent horror novel and pay attention. Most of the grim dark stuff this fandom makes is honestly some of the worst text ever put to a story.  The excerpts from Carrie and The Stand are acceptable. The discount mutilation found in Cupcakes is not. I don't know what's worse putridity, the gore or the prose. Both are equally self-indulgent tripe.    So yes, gore, violence, and blood are allowed in fics, but context is key. So is skill. 
Recommended by
Jeric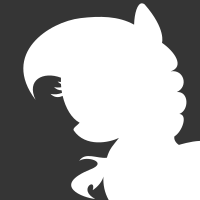 This topic is now closed to further replies.
---
Recently Browsing

0 members

No registered users viewing this page.