OPEN SUBMISSIONS
So July 2nd 2012 on my 17th birthday My Dad Hands me the keys to my First Car, A 1986 Ford Escort Pony , some time later I decided I wanted it painted after my brother inlaw Charles kept telling me about the $50.00 paint job which was rustoleum based, I wasn't sure what color but it was going to be better than, rusty blue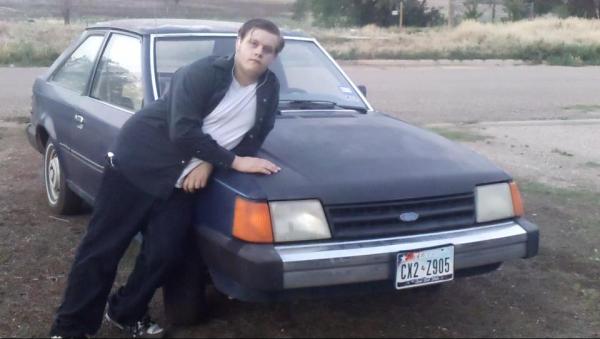 still because it was my first car it was special to me, and yes its really called a ford Pony

and then came My little pony, I was instantly hooked after being told by my friend thousands of times to watch the show in which my response was ,

Rave: "I'm not going to watch my little pony"
one day I got bored and watched it. what did I get myself into....

months pass, I finally know what I want the car to be painted as, my mother is an artist, I assume ponies should be easy they are filled outlines so I asked her

Rave: "Mom, Will You paint ponies on my car?"
Misty: "If you sand the car down, prime it and all the hard stuff and buy everything , i will paint ponies on your car"

of course my mom thought I was lazy and would never do it
and then I bought sand paper,paint,primer, lots and lots of painters tape, and stole a bunch of thrifty nickle newspapers from a store that they weren't using anyways, i mean they are free right?

When I finally started sanding the car down my mother told my dad,

Misty: "I guess We're doing this"
now my dad is not exactly the most talkative person and always thought I was a little weird so he wasn't too surprised

none the less my father was still as supportive as my mother he just didn't show it as much, though he vowed never to drive that car ever again, which he hasn't done amazingly

but he would come outside while my mom was painting to give ideas and pointers and generally watch for a bit.

I'll be honest, sanding that car by hand was extremely boring, tiring and made my hands look disgusting for a few weeks.


October 7th 2012 the first video is released. titled

"The Rustoleum Challenge Part 1"

nothing happened, in November I saw a post on Equestria Daily about posting submissions, So I sent them an email they included it in a roundup and sent an email back saying how great the car was
later I posted the video in my Facebook groups I was a member of

ABQ Bronies (bronies in Albuquerque)
Bronies (main group?)
Texas Brony Collaboration (all Texas bronies)

March 26th 2013 I posted a Picture of me in front of the newly painted car. promoting the next video was coming soon




April 16th 2013 the second long awaited video was released titled
"The Rustoleum Challenge Part 2"


I'd like to thank everyone who watched the videos, kept in contact with me through the whole thing, and the community in general you've all been a great group

But I'd mostly like to thank my friends and family for the overwhelming amount of support , and I'd like to mention this car has got to be the best thing that's ever happened to me, I got to spend a lot of time with my mom, make so many friends, and how can you not be in a good mood when people stop what they are doing and smile and their kids faces light up so big when they see the car, people have actually followed me across town just to get pictures with the car, and it is such a great feeling knowing you can make so many people smile. even the big bad and tough guys in their trucks will tell me that they don't like the show but my car is "bad ass"

so look forward to video 3 it wont be soon because it will most likely be the biggest part of the series.

again thank you all

Rave Crocker.
Edited by Rave Crocker, 27 August 2013 - 11:11 AM.