First Blog That Makes Some Sense
---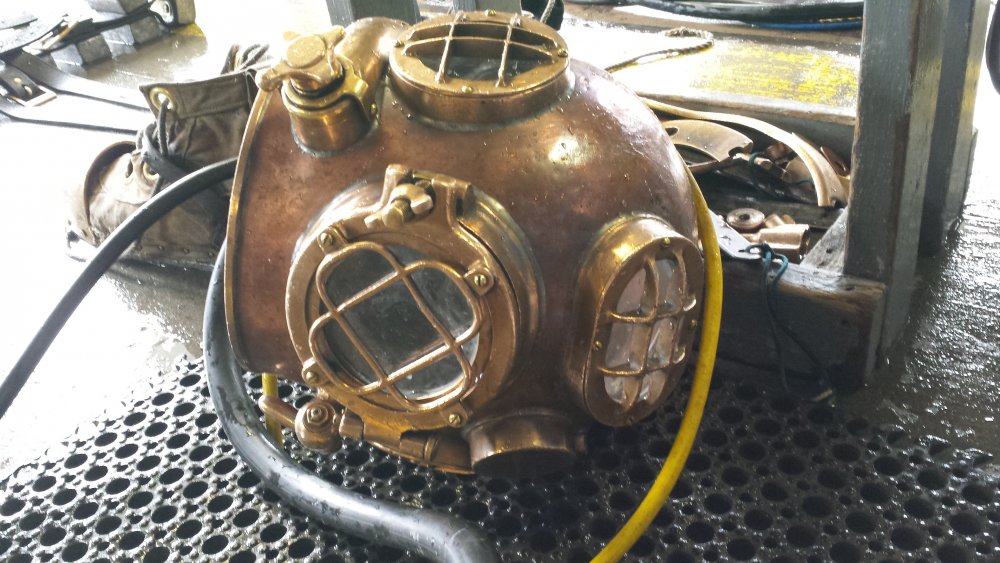 What's up guys?! Name's Charles and I'm a Deep-Sea Diver (that works inland. Lulz). This is my first blog so I don't expect you guys to read this but I don't care because I have rights! RIGHTZ!!! :-P
Today we did some basic storm cleanup in Lake Washington up in "beautiful" Seattle, WA working on some stray tree trunk cleanup (as much as we can get. Not much happened up here really. Lol). Mostly it was just hydraulic chainsaw work and survey ops but it was simple work pretty much. Dived the somewhat-new Kirby Morgan 97 Superlite today (by "light", I mean around 35lbs.
) and the regulator was a real b**** but it did the job well I guess. I'm more of a fan of the 37 Stainless Steel but we dive what we dive. :/
Just so ponies know, we DO NOT dive the old Mark V as seen in the picture!!! We get trained in them but those things are old and useless compared to our modern-day dive hats (we call them "hats", not "helmets" you little smurfs!". Unless you work in San Francisco, we rarely use those things. I nearly blew my eardrums in one of those b******* and I continue to despise them.
I don't know what else to say since this is my first ever blog I've ever written (thank Celestia for you all that I'm not writing a fanfiction.) but I love all of you and I don't actually know why I'm typing this. Derp...
-The Diver. :crackle:
2