Batbrony's Girlfriend Wants to Start a Business - Wedding Business Survey
---
We have questions for you, darlings!  Lots and lots of questions. 

Good morning, everypony, how's everyone doing?  I apologize I haven't been as active on the forums as I have been in the past, but let me assure you all that I'm still around and love this place as much as ever.  If it's not too much trouble, however, I have a quick question for you all that relates to some of my own real life affairs.  You see, my girlfriend has recently decided that she'd like to look into starting her own wedding business.  It'd start as a "business from home" kinda deal, but Lord willing if it was successful enough expand from there.  The idea is that, although she'd eventually like to work up to selling actual outfits for weddings, the business will initially start as a wedding accessory business.  Specifically, she'd like to make and sell customized wedding accessories, both locally and online through outlets such as Etsy, DeviantART, Pinterest, etc.
This is very new for both of us, and as such, Juli has a lot to learn before she goes any further in getting this all set up.  As such, she specifically asked me to survey folks around here with one question in particular: whether you're married, planning on getting married, or not married at all, what kind of wedding accessories (for the entire wedding party mind you, bride, groom, maid of honor, best man, bridesmaids, groomsmen, etc.) would you most want to get customized with personal customization that gives it extra meaning?  Hypothetically speaking, which items would you be most willing to pay money for having made customized for weddings (or special events in general, though primarily weddings)?
There is no wrong answer here.  My girlfriend and I simply want to get an accurate idea in our heads of what customized wedding clothing/accessories are most in-demand among potential customers.  The only wrong answer is no answer at all, so please, give us as many answers as you can and feel free to share this with anyone you can think of.  We will both be very grateful for it, and will be sure to keep you up to date on what happens with everything going forward.  Thanks for your help, everypony, and I hope you all have a splendid day today!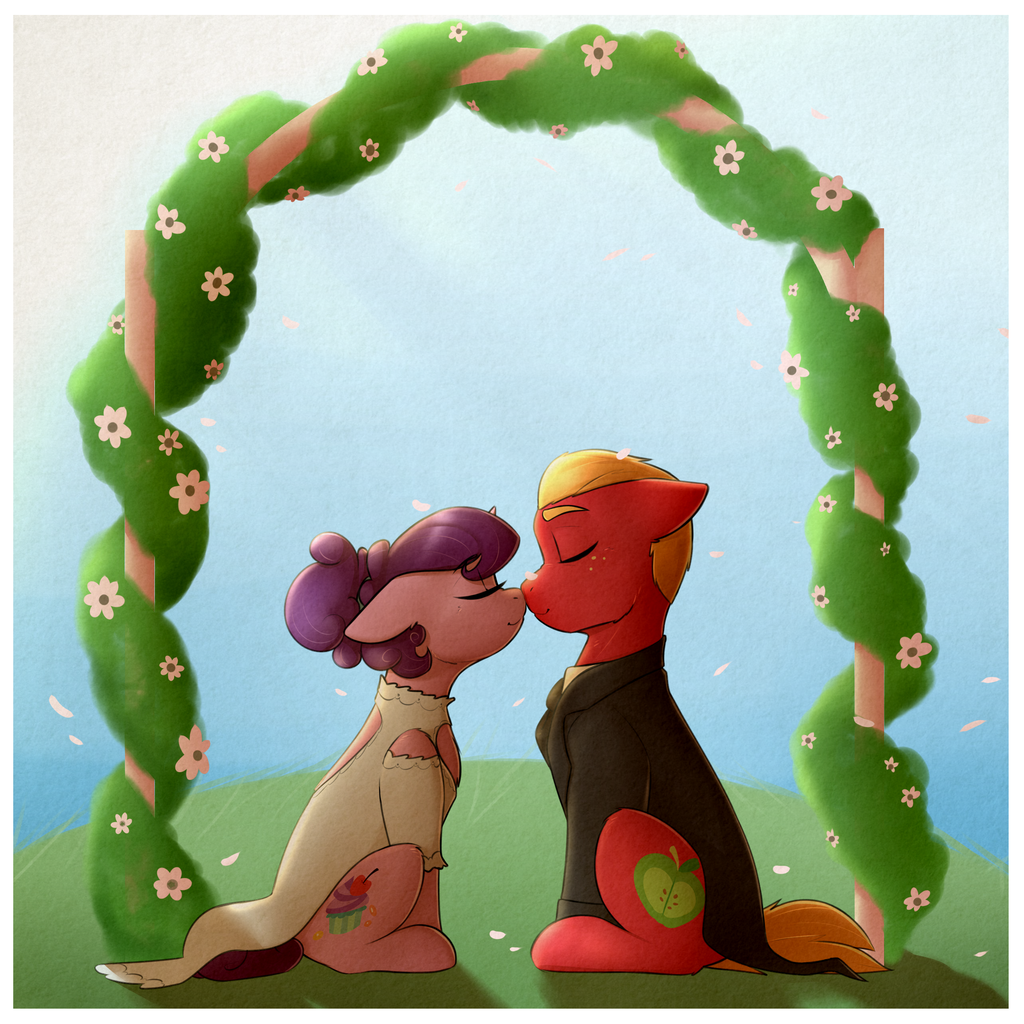 2