My new plushies I got yesterday, Princess Luna and Zecora!
Zecora's mouth looks a little funny because of the seam, but it's no big deal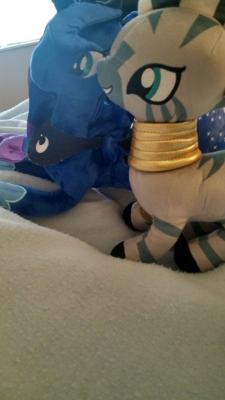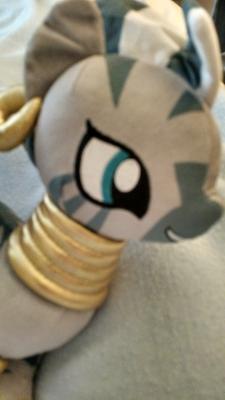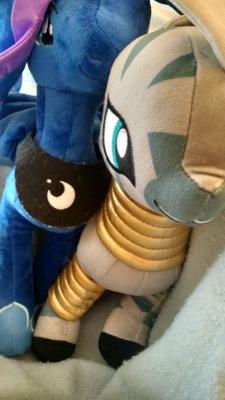 Overall they are amazing! Luna's wings and mane are WAY larger than I thought xD I love them so much!
So soft and cuddly! Zecora is stiffer but is lovely and still very cuddly. Besides, I imagine her to be a strong pony, still in need of cuddles!