For The Race Fans: Vehicle Profile: Audi R10 TDI
---
Winning its debut race at the 12 Hours of Sebring and the 2006 24 Hours of Le Mans the Audi R10 is an engineering marvel, forcing many of its competitors to rethink their strategies entirely.
Manufacturer Quick Facts:
Main Office: Ingolstadt, Bavaria, Germany
Industry: Executive Luxury Cars, Automotive Technology, Advanced 4WD Systems
Notable Products: Quattro S1, A3, A4, A5, A8, R8, TT, Q5, Q7, S4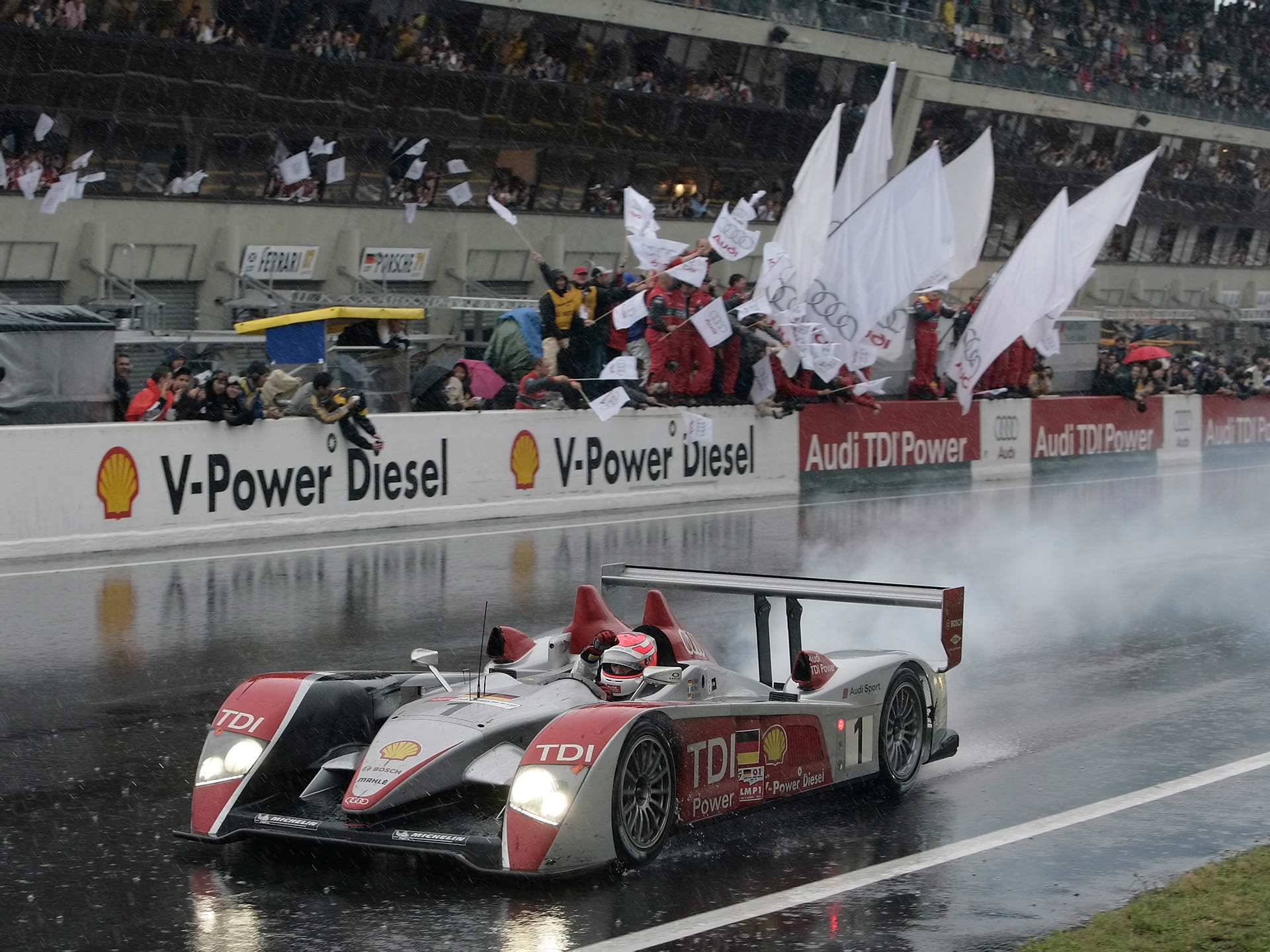 Audi Sport Audi R10 TDI at the 2007 24 Hours of Le Mans
Engine: Audi V12 Diesel Twin Turbo
Transmission: Audi S-Tronic Pneumatic Semi Automatic Sequential 5-Speed
Assembly: Ingolstadt, Bavaria, Germany
Audi Sport Audi R10 TDI at the 12 Hours of Sebring
Overview and Development: The Audi R10 is one of the most expensive racing projects in history costing Audi $15 Million a year to run. Built on the lessons learned from the older Audi R8 LMP and looking much like the older model, the R10 is much more aerodynamic and had to conform to new rules which required newer cars to be slightly heavier. The chassis was lengthened to make room for the larger V12 engine as well. Audi Sport's descision to use a Diesel Engine was allowed as it wasn't the first diesel engine car to enter the 24 Hours of Le Mans but it was the first Diesel to win. Audi decided to use a Diesel engine because of their better power ratio as well as much better fuel economy but faced challenges in design. The diesel engine was heavy and the rotational speed of diesels is much lower causing Audi to develop a brand new specialty transmission. The R10 is one of the most successful endurance racers ever built winning every championship since its inception, rules were changed to force Audi Sport to field another car and level the playing field. It was replaced by the R15 and the R15 has been succeeded by the R18 for 2015. All of the newer designs incorporate main features of the R10 base.
Kolles Audi R10 TDI Le Mans Pit Stop
2