Could the WWE soon be the only wrestling organization, that is globally recognized?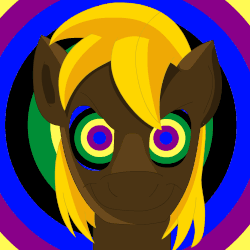 It might seem like Wrestling right now, is having a huge boom with promotions like ROH, TNA, Lucha Underground and NJPW just recently coming down with Wrestle Kingdom X. But i have a feeling, that this seems like to be the calm before the storm, for the WWE to make another big revolutionary change in the Wrestling world.
Triple H and Stephanie Mcmahon will soon be owner of a global entertainment brand with full digital, mobile and terrestrial broadcast, as well as inroads into properties that exist outside of the squared circle too.
There are certain signs for me
1. promotions like TNA and ROH can't exists if the wrestlers that are working there, are the "Talent that Vince Mcmahon will eventually buy" and that can't be a way to show yourself as a promotion and i can imagine that these promotions will soon get merged into NXT. Guys like Samoa Joe, AJ Styles, Austin Aries and soon the Bullet Club are already in the WWE. Who knows, maybe we will see classic TNA and ROH shows on the WWE Network soon.
2. This is a more obvious one, the money, which the WWE has alot of. We all know that the economy is kind of bad right now, which is something that smaller wrestling organizations don't benefit from. The WWE is planning to host the biggest wrestlemania of all time attendance wise in the AT&T Stadium, planning over 100000 people in it. I think if the WWE would even lose half of their money right now, they would still be the richest Wrestling organization.
3. Besides having a presence in the wrestling industry, the WWE is now showing more then ever, that they are also showing that they are an entertainment brand. Total Divas for example (i hate the show, but that is not the point) shows the entire womens division on camera, as well as other wwe faces like John Cena and Daniel Bryan. The WWE Films department yearly films movies with guys like Dolph Ziggler, The Miz, Kane, etc. and then you have other WWE Network shows like Breaking Ground, Culture Shock, Swerved, etc. other companies don't have the money, or an on staff marketing department for this kind of stuff.
4.NXT right now, is the best wrestling tv show in north america (if i would say world, it would be NJPW.)
That is quite saying something, considering it's the C-Show of the company. NXT has wrestlers that are fan favorite by the underground and internet wrestling fans, like Samoa Joe, Finn Balor (Prince Devitt) and Hideo Itami (KENTA.) If the Wrestling Business goes where it goes and if NXT keeps that momentum, i think that NXT will be the wrestling programm for the underground guys, who can't stand the mainstream of Raw and Smackdown.
5. The WWE has invested more money then ever, into it's performance center, preparing themselves for the future. It's already showing it's fruition, considering the womens wrestling is getting better then ever, because the WWE is putting alot of money into them, but the males will follow soon. The WWE is already hiring guys who are absolutely green to the wrestling business and who are interested to wrestle in the "big leagues" as soon as possible. Chad Gable, who trained in the performance center and has no indie experience, is one of the most gifted and hottest rookies in wrestling right now and was named rookie of the year by the wrestling observer, the first WWE Wrestler in history who got that award since Bam Bam Bigelow in 86. I promise you, by 2020, the performance center will show it's real fruition and then the WWE might not be interested anymore, in getting other wrestlers from other promotions anymore.

Now do i like these changes? Of course not. I like to watch some alternative programms like Lucha Underground and especially NJPW. But if we look at it from a realistic business standpoint, i really have to wonder how long promotions like ROH, TNA and Lucha Underground will be around? Maybe it will not happen so soon. But one day, i believe the WWE will own everything.
*Getting prepared being called a WWE Mark/Shill*
2