Playstation Now: My thoughts and impressions of it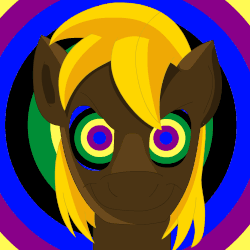 In the wake of the Gamescom in Hamburg Germany, that was held this very weekend, the Playstation has without Sony making any noise about it, started over here in Germany. the US, UK, Netherlands and Belgium already got a taste from the service and now it was our turn to use it.
For anyone who might not know, Playstation Now is a streaming service that was created by Sony. Streaming services these days are nothing new these days, with Netflix and Amazon Prime streaming movies and the WWE Network streaming wrestling, but this service has a big library of games that you can play, without the use of a hard drive.
There have been streaming services in the past and i have tested them as well. They where average at best with 2-3 seconds input lag from time to time and some where totally unplayable at worst, so of course, i was a bit skeptic when i heard of Playstation Now, since it sounds good on paper, it something totally different doing this for real.
Now, i own this service now since Thursday. You have to pay a 16,99 € (US 19,99 dollars, UK 12,99 pounds) monthly fee to use the service, which is actually a good deal, considering these are games we talk about and not movies. Netflix charges 15 euros in germany and movies don't cost as much as a game does (except if you buy a hardcore fan special edition maybe.

) so in my opinion, the price is good as it is.
The first game i did a test run with was Devil May Cry 4, because i am a fan of the series and know this game well from my 360 days. It would be an understatement to say that i was really impressed by the results. No sort of input delay, no stuttering and while i noticed that the graphics where a bit compressed, you barely notice any difference. It's almost like the game is on your hard drive. Of course, you need a good connection and i would recommend to use a Ethernet cable, because i have one on my PS4, which is 80 MB/s download. I am not sure if it's worse slower, but Sony says that atleast 12 MB/s download is recommended.
The library has about 400 games big. Most of them are PS3 games, but sony already started to bring in some PS4 games as well. No big heavyhitters, but still. What i could criticize the PS Now for, is that you can get lost easily in the library menu. You have certain categorys for genres, developers and games in alphabetical order, but no search engine? A search engine would make it so much easier to find the game you wanna play. I hope Sony fixes this at some point.
The service is getting filled with new games every month and Sony already announced that they plan to bring PS1 and PS2 games into the library, which for a retro gamer like me are great news.
I sadly can't list all the games in the library, else we would still be here tomorrow, but here are some of the games that i play right now regulary:
Blood Bowl 2 (PS4)
Capcom Arcade Cabinet: Complete Edition (PS3) (is a collection of 18 old Capcom arcade games)
Devil May Cry HD Collection (PS3)
God of War HD (PS3)
Mega Man 9 (PS3)
Poker Night 2 (PS3)
Red Dead Redemption (PS3)
Sonic Generations (PS3)
Star Wars: The force Unleashed (PS3)
Virtua Fighter 5 Final Showdown (PS3)
WWE 2k16 (PS4)
XCOM: Enemy Within (PS3)
I for myself would recommend this to anyone that owns a good internet connection and is willing to pay the monthly fee. I was never a PS3 guy as i owned a 360, so this is a golden opportunity to play some of their exclusives that i missed.and also to revisit certain multiplat games that i played on my 360. I for one give it a thumbs up.