Nostalgia bomb: Full theme of Shining Time Station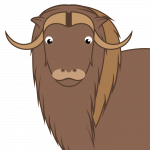 Like many Americans back in the day, I first got into Thomas & Friends through Shining Time Station, a slice-of-life, sitcom-esque family show that ran most knowingly on PBS from 1989 through the '90s.
Aside from adapting Thomas & Friends and introducing it to American audiences, it had three major hires in its run: Didi Conn, Ringo Starr, and George Carlin after Starr left. also has a very iconic intro (after George Carlin was hired) and outro, sung by Kevin Roth. I was a huge fan of this show as a kid and still am more than twenty-five years later.
Earlier this year, I discovered the full theme on Soundcloud, and its calm, soothing music and vocals remain as nostalgic as ever. Have a listen:
1