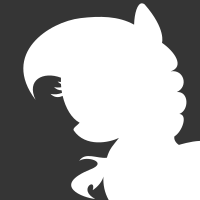 Content Count

67

Joined

Last visited
About Twilight Spark
Rank

Cupcake

Birthday

1995-04-02
Contact Methods
Website URL
deviantART

WillDrawForFood1
Profile Information
Gender

Male

Location

Ponyville

Interests

Muffins, Derping, Bubbles, Ditzy Doo, and wishing NOT to be a background pony any longer.
That....is.....fine....I mean.....yay..

My brother doesn't understand me when I tell him what a Brony is! Me: *Telling what a Brony is* Brother: .....What's a Brony? Me: UGH!!! Nevermind! Brother: No! Tell me! Me: *Ignoring* I have to tell him what it is and I give up.

I say, that second one looks like Pinkamena!

Wow! You are really the artist around here!

Earth pony. Although I am a pegasus.

C̲ͧ̍͂ͧ̚o̪͚̤͍ͮͦͨͫͪm͎̤̫͎ͪ̾̽̔͊

Banned for breaking the 4th wall. Yaaaaaaaaaaaaaaaaaaaaaaaaaaaaaaaaaaaaaaaaaaaaaaaaaaaaaaaaaaaaaaaaaaaaaaaaaaaaaaaaaaaaaaaaaaaaaaaaaaaaaaaaaaaaaaaaaaaaaaaaaaaaaaaaaaaaaaaaaaaaaaaaaaaaaaaaaaaaaaaaaaaaaaaaaaaaaaaaaaaaaaaaaaaaaaaaaaaaaaaaaaaaaaaaaaaaaaaaaaaaaaaaaaaaaaaaaaaaaaaaaaaaaaaaaaaaaaaaaaaaaaaaaaaaay!