Get to know Harmonic Revelations a bit better.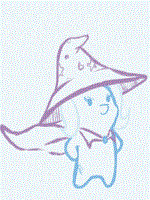 I am a Carnegiea gigantea, which is an arborescent form of cactus. My family of cacti can grow over 20 meters tall. I am prized for my bright red fruit which ripen in June and are very sweet in taste. In addition, I have pretty little white flowers that grow on me.
Also, it is illegal to harm me in Arizona.
Now you know a bit more about me.
I am very perverted.




I am sarcastic when I'm talking to people I don't like/am in a bad mood.




I don't care if I offend people. It's better to have your feelings hurt than be misinformed.




I am Diabetic.




I am legally blind, which means I can see as well at 20 yards as most can see at 200.



I have very poor hearing.

I have ADHD


I'm not smug, I'm just better than everybody else.



I like kiwis a lot.

I speak my mind, I'm not afraid to say what I'm thinking.

I can speak a small amount of German and Latin.

I am a cactus.

I rarely ever watch TV.

I am chemically addicted to the forums (#Trufax)

I am very passionate about my opinions

I struggle with depression at times.

I do not fit in with my peers. At all.

Otty is my waifu

I love rain, it's my favorite weather. I like the smell.

60-70 degrees farenheit is my favorite temperature range.

I'm allergic to cats and pollen.

My favorite bands are Rammstein, Rise Against, and Godsmack.

I show slight sociopathic tendencies.

I love Halo.

I love F.E.A.R.

I can write upside down.

My handwriting is horrible because my hands shake constantly.

5