The End of a Long, Memorable Journey
---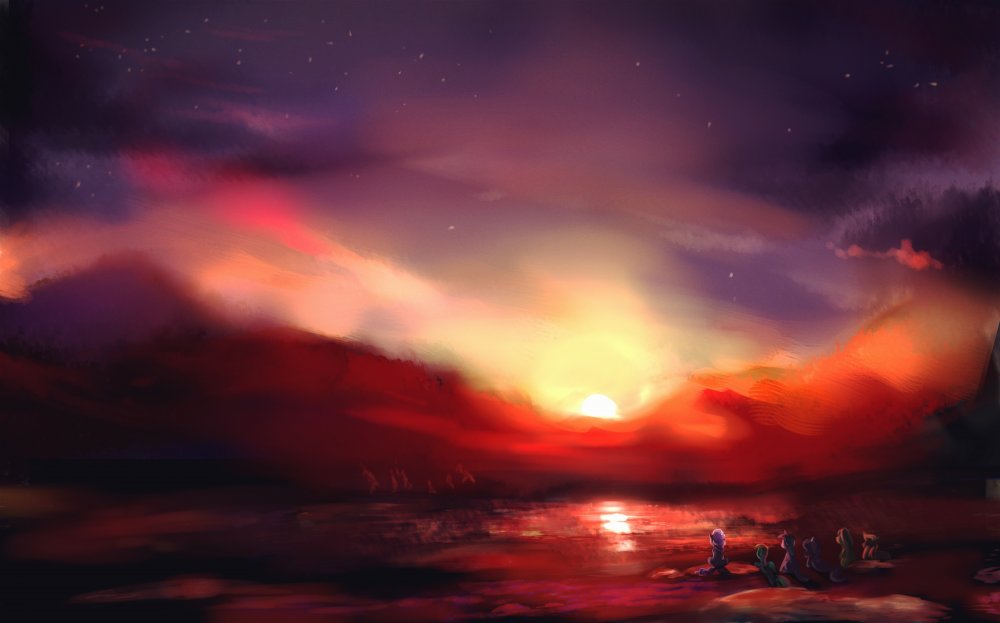 Well...it's been one hell of a time. And I've enjoyed every part of it. But unfortunately, all good things must come to an end. And, sadly, this is the end of my time as a member of Poniverse Staff. I hereby announce my resignation.
My time on MLP Forums and Poniverse staff has been a wonderful adventure. I joined nearly after I became a part of this wonderful fandom. And since then, I have spent quite a lot of time here, making numerous posts daily. Lately, though, my interest in the show and fandom has decreased, and so has my activity here. I eventually became a part of the forum staff, now-Poniverse staff team- firstly as a member of Equestria.TV, then the newsletter, and then the Design Team- but unfortunately, I fell upon the same fate there as well.
My activity began depleting in each of those fields. Eventually, it came upon me that I should leave before my lack of activity starts to hurt the progress of Poniverse. It was a heavy weight to let go, with all the wonderful memories and friends I've gained form the forums and staff team. BronyCon 2013 would not have been the life-changing experience it was had it not been for Poniverse's appearance. I got into forum roleplaying on here. I learned a lot, discussed about the show and fandom with a lot of great people, and made a lot of friends, for some I can consider some of my best. And the important thing is to always keep the good times in memory, to have something good to look back on in the future. But that is for then, this is now. Right now, I have to move on. I delayed this for quite a bit, but I wanted to do it before it was too late, and to leave on a high note for me, and for Poniverse. My motivation for working was not showing any signs of returning any time soon.
I sincerely apologize to the people I worked with that were inconvenienced from my lack of participation. I give Poniverse my best wishes, hoping it progresses well in the future. As for here, the forums, I won't be around much, as I haven't really been so since early 2013. This place holds a lot of memories for me, though, and I will undoubtedly come back in the future. But now, though, not being a part of the Poniverse network anymore, my visits here will most likely be less. My interests have simply shifted, and that's the way things work, unfortunately. Again, I wish for the best for my Poniverse friends. I am sad to go, but I unfortunately couldn't have stayed much longer. I thank Feld0, the forums, and the amazing people who have made this a wonderful experience for me. Those who were with me from the start, those who are newer now and don't really recognize me or haven't gotten that much time to know me. I love you all.
It was a blast.
-Nas
17