Ok, so I guess I'll begin... don't know where, but I will...
Not that long ago, I found out what a Tulps was. I mean, way before that, I heard of the word, but had no idea what it meant. After I found out that there are, I guess, these... thought beings, if you will... that you could create within your mind so that you could have a companion and what not, and they would be sentient, I thought that it might be interesting to try and make one of my own. I know there are plenty of others who have done this and succeeded (@Chigens and Kay, I'm lookin at YOU), and a few others besides me that have gotten interested as of late, and I really have decided to try and put some effort into this so that I can have at least SOMEone to talk to when I'm alone at home (which is usually all the time, because I never spend time with my family because we have no similar interests, and I only have one friend who I really ever get to hang out with).
So, I've been studying and reading up on Tulpa. Seems that, with some effort, I can create one, but it'll take some time. Also, I'm trying to print off all of the guides that I can find so that I can have all the information that I can get without having to go to a computer, so that will hinder my time a bit, too. That's why I've created this blog, to let everyone who is interested see my progress.
And , I guess I might as well show you who I plan on trying to make, even though she may change drastically as I make her: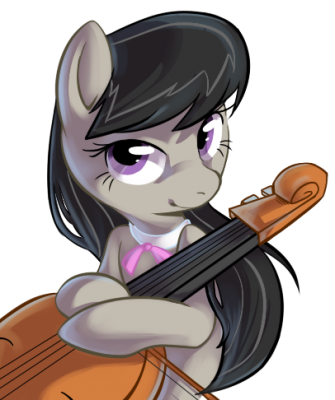 Eeyup, I want to make Octavia to begin with. I also wanted to make Vinyl Scratch, but someone told me that two Tulpa at the same time was not good, so I'll just stick with Tavi for now.
Well, hope you all stay tuned, I'll keep ya updated as often as possible.
1