S8E14 - A Matter of Principals - brief picture commentary


 == Spoiler Prevention Spacer (patent pending) ==


 == Spoiler Prevention Spacer (patent pending) ==


 == Spoiler Prevention Spacer (patent pending) ==


 == Spoiler Prevention Spacer (patent pending) ==


 == Spoiler Prevention Spacer (patent pending) ==


 == Spoiler Prevention Spacer (patent pending) ==


 == Spoiler Prevention Spacer (patent pending) ==

I find it puzzling how Twilight is confident Starlight will do just fine as headmare, but does she just expect her to find a bunch of replacement teachers in a jiffy??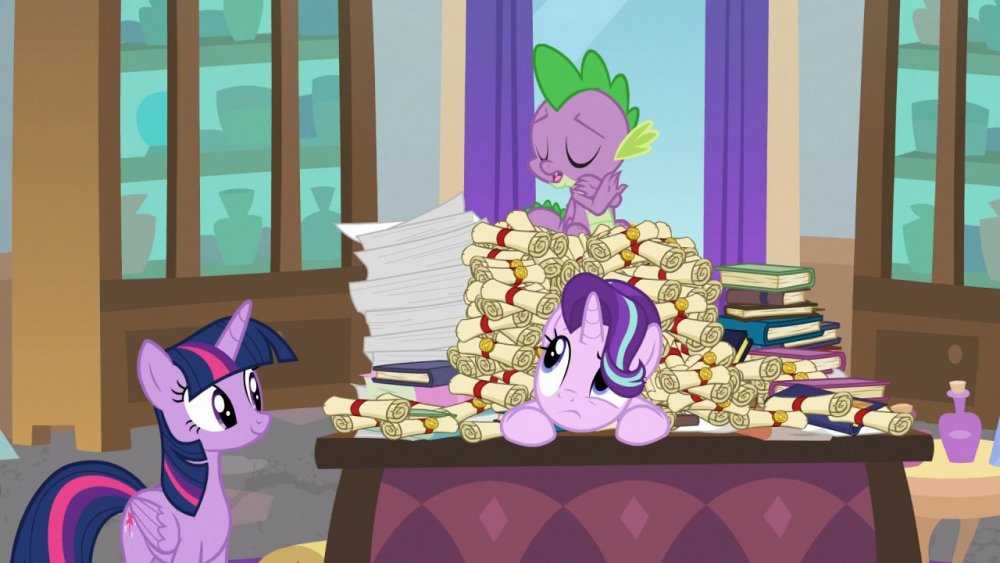 This is likely further teasing of their similarity. Nice one, Discord.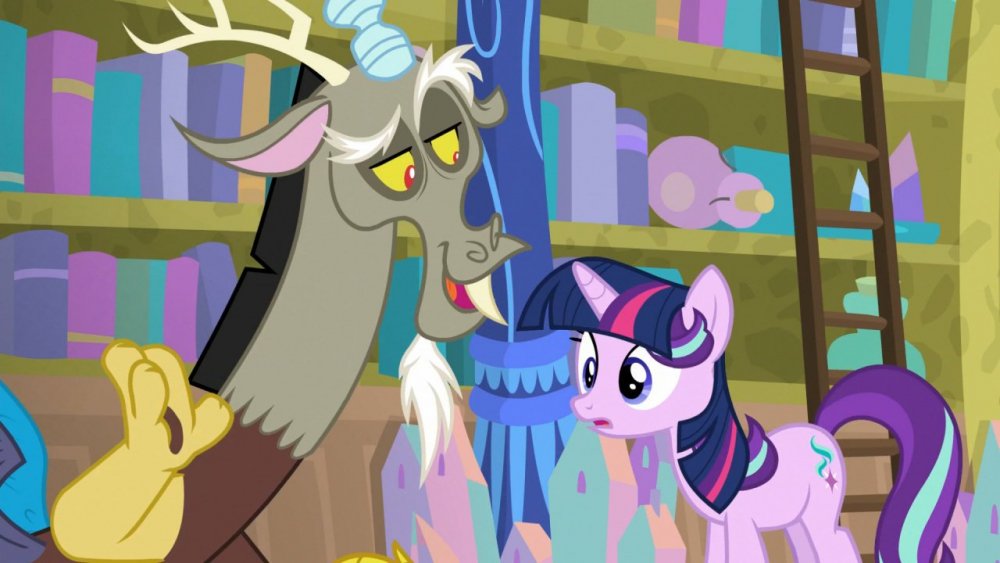 This brief scene "BE MY FRIEND!!!" reminded me so much of Fluttershy in Best Night Ever that I'm wondering whether it was an intentional reference.
Did you notice? When the school fades from nighttime to daytime here, the crest above the courtyard entrance vanishes! (It is there in other daytime shots though, so the animators messed up in the one shot where it really mattered because of the direct comparison. - And this is not when the Mane 6 left, but much later.)
During the daytime shot there was also Discord's weird floatey animal thingie on the upper right, but I edited it out.

She only banished his body - in a way that looked quite devastating - and now his ghost is here? But a ghost is not a spirit or energy body or such. A ghost implies a dead being! Did she temporarily kill Discord?!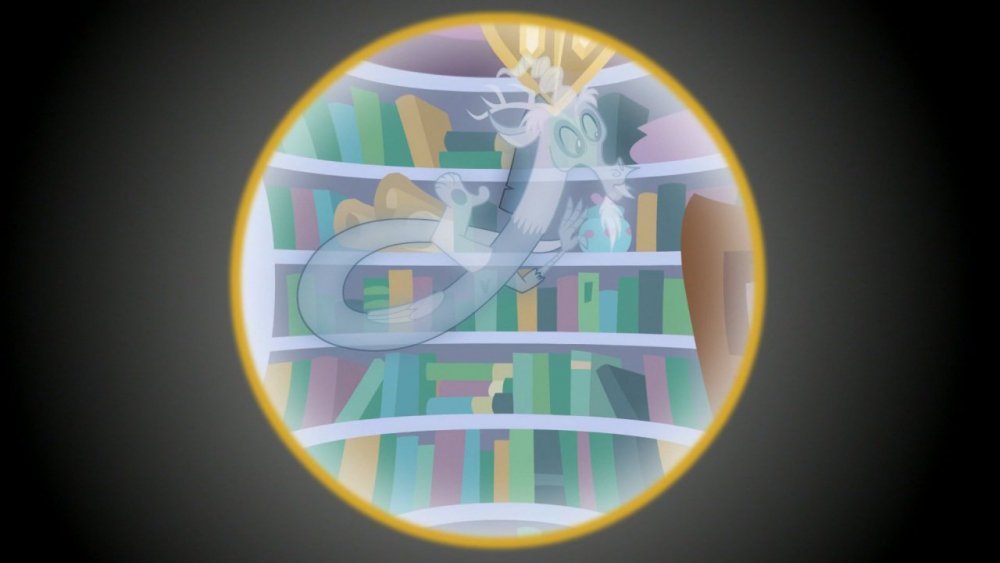 2