S8E15 - The Hearth's Warming Club - brief picture commentary


 == Spoiler Prevention Spacer (patent pending) ==


 == Spoiler Prevention Spacer (patent pending) ==


 == Spoiler Prevention Spacer (patent pending) ==


 == Spoiler Prevention Spacer (patent pending) ==


 == Spoiler Prevention Spacer (patent pending) ==


 == Spoiler Prevention Spacer (patent pending) ==


 == Spoiler Prevention Spacer (patent pending) ==

I still can't get used to "everycreature" when "everybody" or "anyone" would be fine.
Yeah, that looks ... well, not cool, but amazing. Kinda... heartwarming. Or heartpinking. In any case, sounds like Dashie is thawing a little, hehe. ... Well, or not.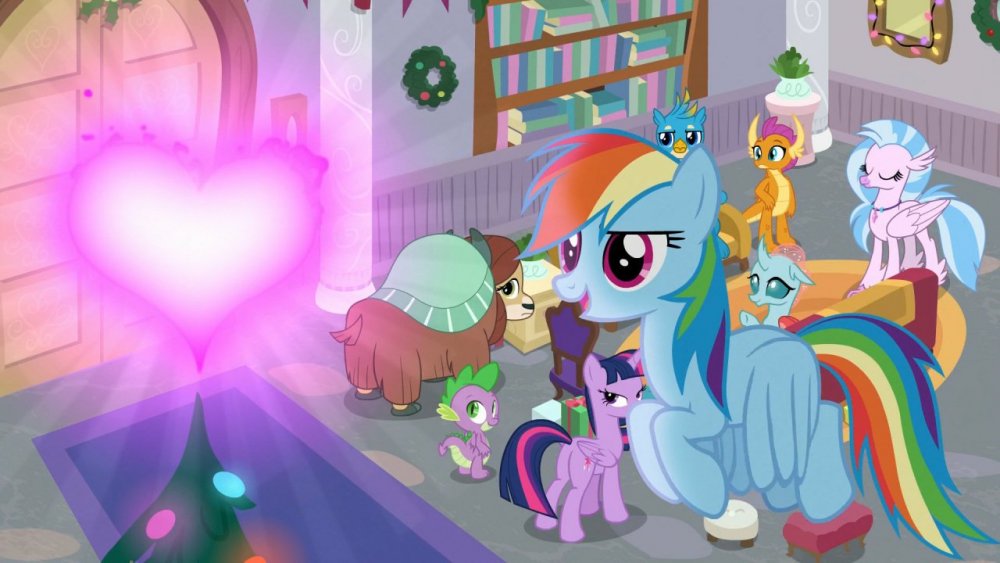 You can all fly! Why not go through the window in pursuit lke the perpetrator?!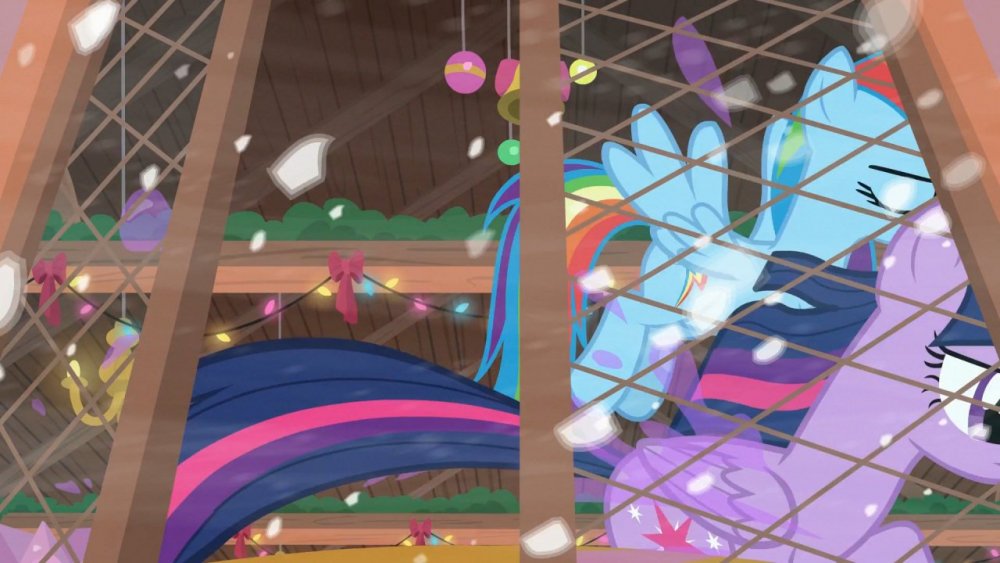 BAD example, Dash! The door might have been a decoy. You didn't actually see the cloaked one enter there. This is so forced and a painful reset of Mane 6 evolution, especially after the Chrysalis episode. And even though they later said they had a suspicion, it was still painful to watch and a suspicion - at some undetermined point - isn't enough to be this outright mean.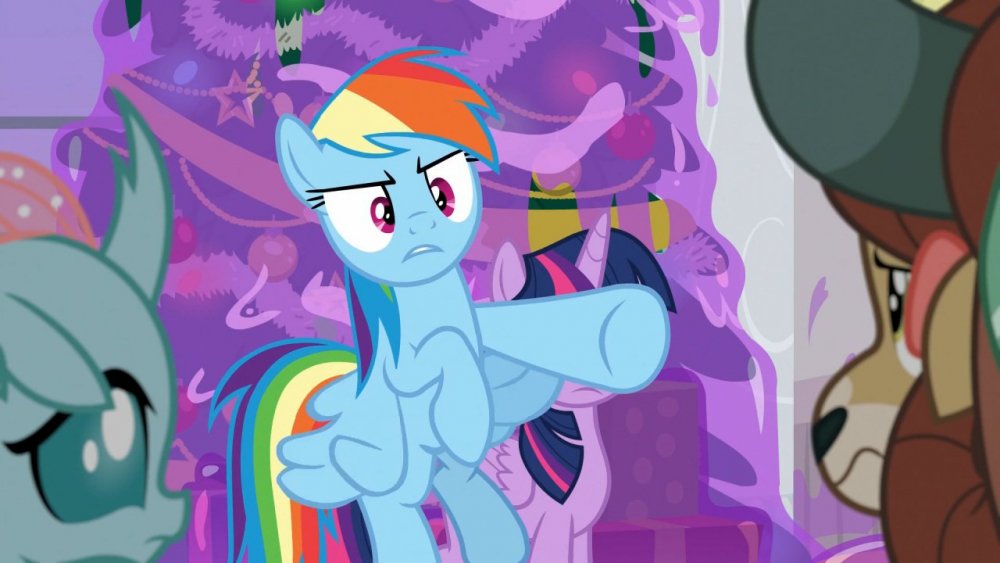 The Changelings celebration interpretation segment was an amusing relief to the previous mood; a highlight.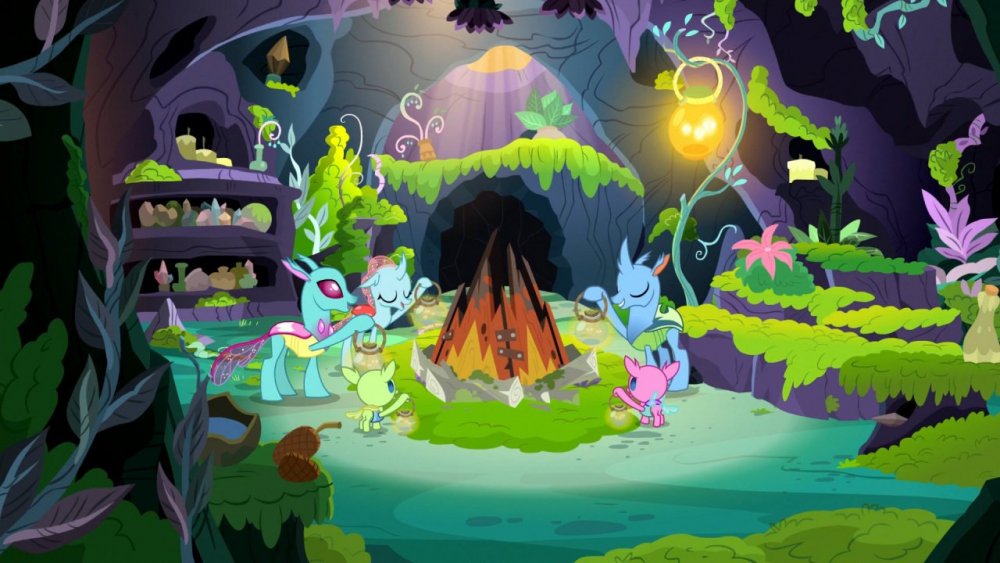 This was a real "WAIT, WHAT?!" moment there because she definitely did not say "Seaquestria, but "Sequestria".

Griffins' blue moon festival sounds a lot like I know human Christmas, at least the preparation phase.

But as the episode showed, dissonance can occur especially during holidays.