A Delightful Shake of Events

Entry posted by Nye ·
242 views
Hey! An unexpected surprise has occured! I am not sure if it is just local right now, as I haven't seen any ads, but McDonald is selling Shamrock Shakes!
In case you aren't familiar with a Shamrock Shake, it's a minty vanilla shake meant to be festive for Saint Patrick's Day... Which is in March, which makes this pretty odd. Anyways, onto the early review.
I expected to post this about a month after the Donut Sticks, but they get to be first. The Shamrock Shake is sold at McDonald's annually, while supplies last. It replaces the Vanilla shake, at least it does here, and has a distinctive green color to it. Its unclear to me whether this is an artificial coloring of the drink, or from the flavoring itself. The Shamrock Shake is/will be available for a limited time only in the three sizes of small, medium, and large.
Either way, its a delicious way to keep from being pinched for wearing no green on St. Patty's Day.
If you like mint chip ice cream, I recommend this shake for you!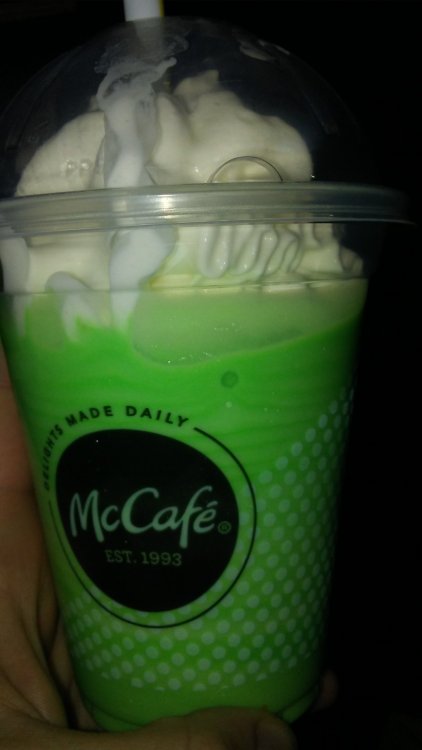 Check back next time for Donut Sticks. (For real this time)
3