Show finale triplet - brief commentary
---

 == Spoiler Prevention Spacer (patent pending) ==

 == Spoiler Prevention Spacer (patent pending) ==

 == Spoiler Prevention Spacer (patent pending) ==

 == Spoiler Prevention Spacer (patent pending) ==

 == Spoiler Prevention Spacer (patent pending) ==

 == Spoiler Prevention Spacer (patent pending) ==

 == Spoiler Prevention Spacer (patent pending) ==
They let them run along, they imprison them, then they petrify them.
... It was somewhat amusing how Discord chose that course of action, but the implied message is a solemn one: Once again, like in the very beginning with Nightmare Moon, Equestria now has to grow and mature until it is ready to reform Chrysalis, Tirek and Cozy Glow. Change in them will come with a change in their environment. Which also conveys our own work to be done if we want to change others. For that we have to be that spark of something different in their life, that offers a better way, and have to actually not WANT that change, because that disempowers again, gives that which you try to raise an opportunity to lower you instead. And that which can be controlled easily is not respected.
This two-parter also shed light on the weakness of champion worship or offloading responsibility to leaders. If not everyone is empowered, the overall system is weak and vulnerable and can shatter in the blink of an eye when the mask falls.
Leaders emerge as a reflection of the whole. The potential for anything is always there, but the whole chooses what to support.
A good leader is first and foremost not a commander, but a teacher and student. Then respect is not commanded, but earned. Through wisdom. Through a natural understanding of what matters. That is inner strength.
And after watching the last episode, with mixed feelings, I can definitely reiterate that this realm of ours is in hardmode.
But it doesn't have to be forever.
Choices create reality.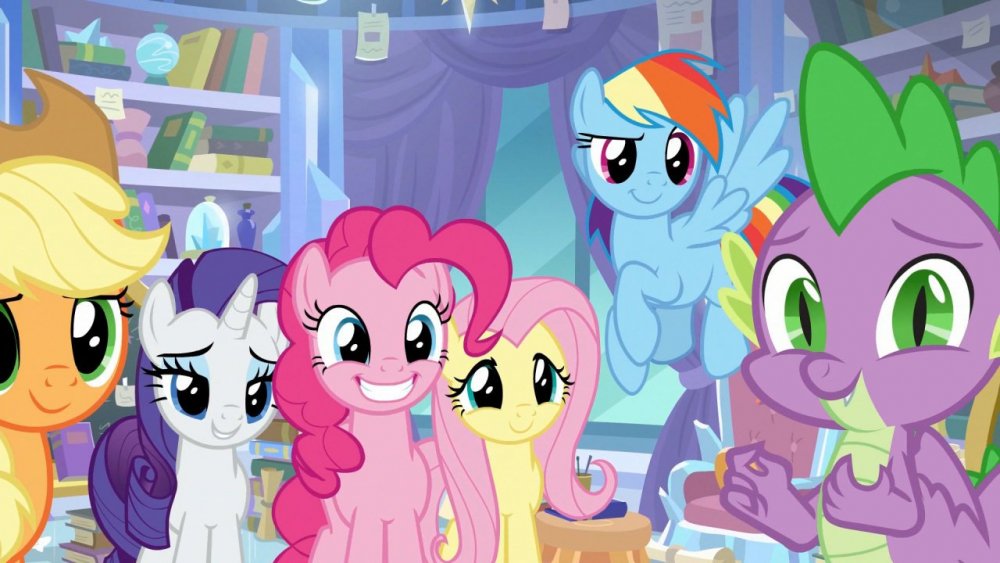 P.S.: The final episode was not just about friendship being tested when friends move apart, but also about dealing with the show ending.
2