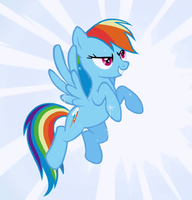 ---
Species: Pegasus Pony
Age: 27
Gender: Female
Residence: The Cloudominium
Hometown: Cloudsdale
Occupation: Whether Patrol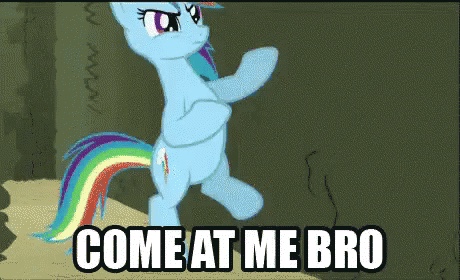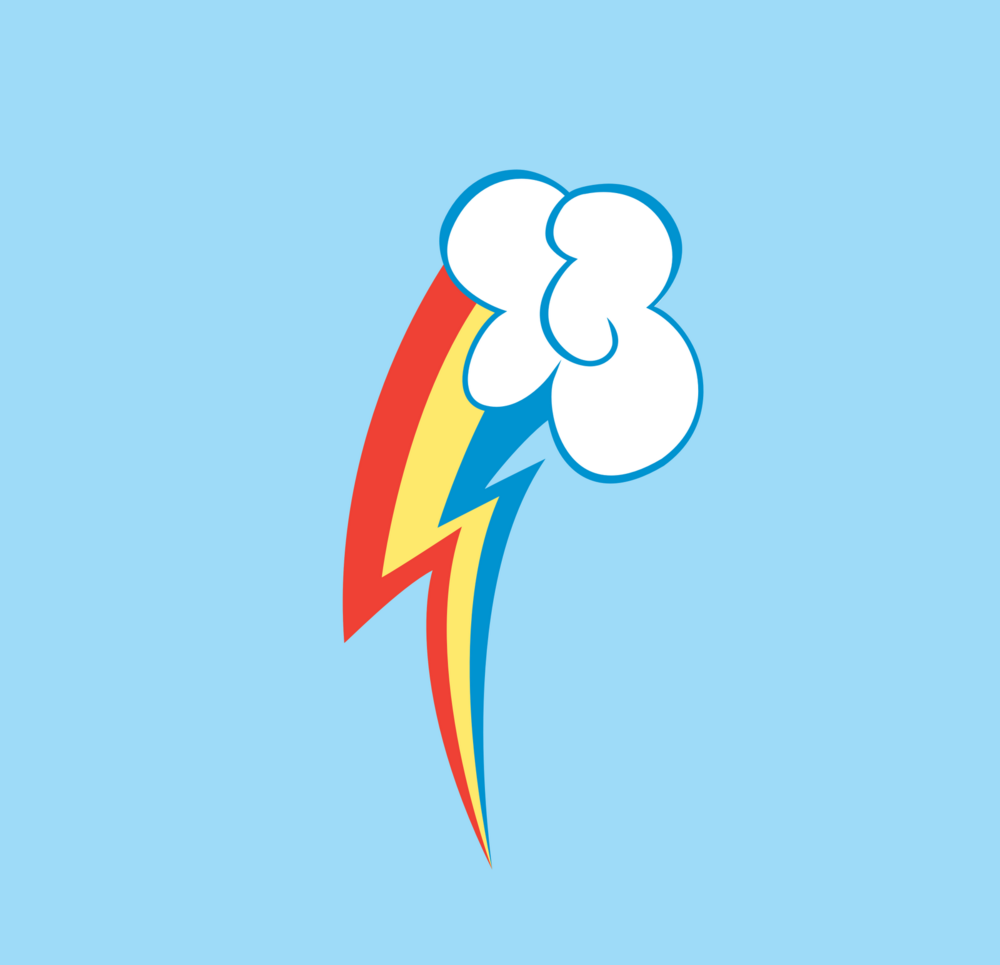 Backstory:
When she was young at school, people called her 'rainbow crash' because she was clumsy. The colts who name-called her, did the same to fluttershy and rainbow challenged them to a race. She won and created a sonic rainboom. The sonic rainboom earned rainbow dash her cutie mark for flying, and also earned the other mane 5 their cutie marks.
Personality:
Bold, loyal and confident.
Physical Description:
Blue coat, rainbow mane and tail, magenta eyes, and a cloud with a rainbow lighting bolt coming down from it as a cutie mark.
Likes: Winning, pranking, racing, flying.
Dislikes: Losing, villains, scootaloo putting herself in danger.