TUN LOINK TAKES THE REINS
---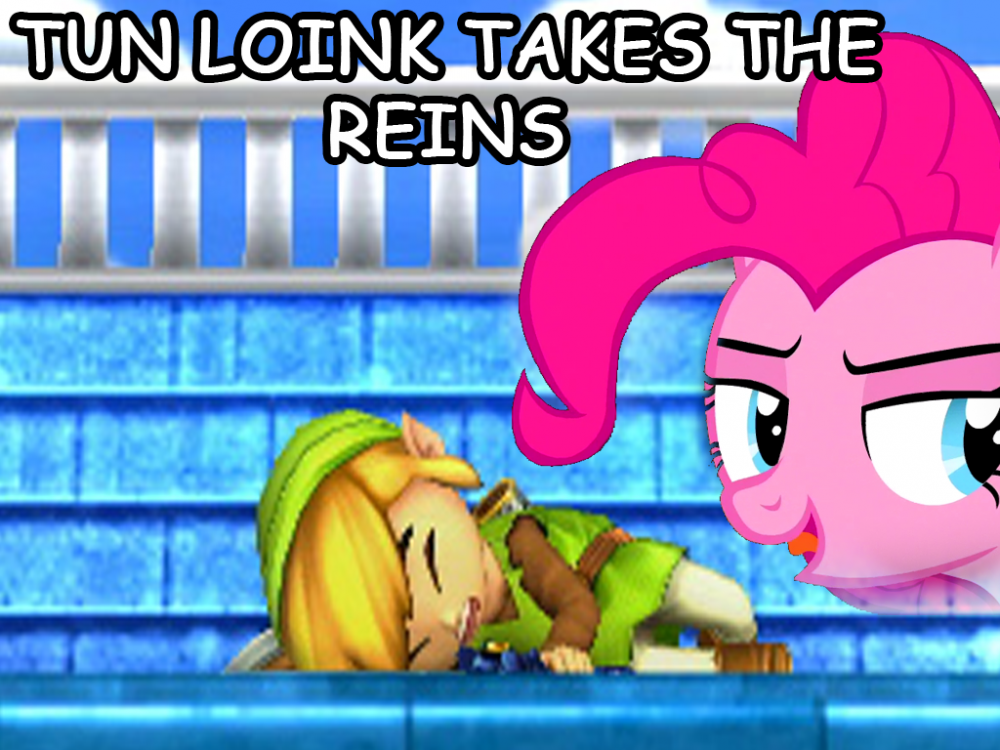 Now I just want to start off by saying, I love The Legend of Zelda. I grew up with it, and, in fact, Ocarina of Time was the very first video game I ever played. I loved it more than anything in the world. As a mindless 4-year old blowing through the Shadow Temple with nightmares to spare, I was always in awe at how a boy no older than myself, was able to traverse across the vast lands of Hyrule and defend an entire kingdom from Ganondorf. Ocarina of Time will always stay in my heart as the best game to ever exist. 10/10 -IGN
But while making my way through the death traps in the Bottom of the Well, I caught wind that there was yet another Zelda game on the 64. The name of the game was The Legend of Zelda: Majora's Mask. Now, back then, there was no way for a toddler to get his crumby hands on Dial-Up, at least, not for me. So I managed to forget about it and move on.
Nearly 8 years later, the name once again arises with a remake on the Nintendo 3DS, a handheld console that I still would argue is superior to the PSVita, a gaming equivalent to MySpace and Windows Vista. (Vita, Vista, huh. I wonder if there's a connection) Having remembered the brilliant adventures of the masterpiece Ocarina of Time, I set off to find myself the original cartridge for this mysterious successor.
Another year or two passed until I managed to find myself a Gold Cart copy of Majora's Mask for about 60 bucks with a replicated Expansion Pak of the same price. Slamming the cartridge in my system, I booted it up and started a file named "BEN", in respect to the Creepypasta. Back then, and now, I like to play 3D Zelda games with a challenge known as the "3-Heart Challenge", where, the player rejects all heart pieces and containers dropped or earned. Let me just say, the adventure on the original system would never compare to what the 3DS had to offer.
I often complain that games today are simply too easy. Anyone can pick up and play them without dying once, hence why I like to revert back to a remake's original. Majora's Mask was a rage inducing nightmare that I truly enjoyed. Everything about it was familiar, chaotic, and absolutely impossible. Having bought the 3DS remake beforehand, I thought I knew everything about the game. WRONG. I can list everything they changed from the original right here, and right now. Of course, I'm not going to, but just about every boss battle was changed to make it more "paced", items were changed from their location. The Bombers' Notebook had no purpose in the original, but, that didn't bother me. I like to call the new game a well-deserved reboot. I like the remake, but the original is so much better. I found myself stomping around my room, tossing my controller on the floor, and screaming at my 2x2 VCR TV while drinking Pepsi more than enough times. It was the most excitement I'd felt in the longest time.
I managed to beat Majora's Mask 64 with about 70% completion by avoiding all fairies, heart containers, and having one mask missing: Fierce Diety. For some reason, I just couldn't finish that Goron obstacle course. What a load of crap.
The lesson of today is legit. If you see a remake hitting the stores, play and respect the original first.
-RealityPublishing