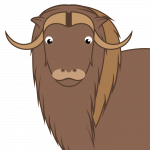 Note: This review has been edited to add more content.
---
Do you remember dreading the thought of a Spike episode?
I do.
For so long, Spike episode were usually among the worst of the series, much less the season. For the first five seasons, no matter the plot, episodes usually starring him were usually awful; anything better wasn't the norm. But since Princess Spike (his worst outing of the show), everything changed. His episodes became good. DHX wrote him with dignity. Since Newbie Dash, the Spikabuse vanished. Even today, the thought of not bashing a new Spike episode is completely refreshing.
Molt Down is the first S8 episode to star Spike, and the show's biggest evolution from the status quo since Newbie Dash.
How does it approach it? By describing how a child dragon goes through puberty. Like real life, puberty ain't fun, and several allegories hammer that point home.
Itchy, painful stone scales: rashes and pimples.
Volume shifts: deepening of the voice.
Armpit smell: body odor and hair.
Fire burps: dunno. A period, perhaps?
Sleep disruptions: teens being more alert late in the day. (Thank @Jeric for that pointer and the accompanying research.)
Haber's jokes are equally as funny as sympathizing for Spike. Yet, the jokes themselves have an extra layer of dimension, because they're not all the same type, the characters' reactions vary, and visual cues round the story. Other great jokes include:
Zecora stuffing each of her ears with a cottonball after Spike suddenly shouted.

Quote

Rarity: Oh, and while I am here…do you have any blemish cream? Spike is having some scale issues!

Spike *from the pot*: YOU HAVE NO IDEA!

The camera's wide shot, Spike's irritated voice, and the squashing/stretching of the pot he's in as he complains create a perfect recipe for a joke. It's wonderfully timed and really hilarious.

Smolder smacking Spike a little too hard in the back, accidentally driving him in pain.

Quote

Smolder: The molt is completely normal. Every dragon goes through it. Pretty soon, you'll leave and strike out on your own.

Spike: Why would I do that?

Smolder: Have you been living with ponies your whole life?

Spike: Uh-huh.

Smolder *side-glance*: Oh.

Pinkie's sudden shouting and liking that foul odor.   Her sly faces really sell the characterization, too.

Twilight grumbling at the thought of Celestia never creaking out.
That said, not all of them. Sometimes they got a little repetitive or cringeworthy, notably Rarity's shouts after a while and the grossout shot of Spike's stone scale. But for the most part, they did their job.
That said, let's talk about Spike. Although he grew considerably since hatching from his egg years ago, from how Twilight acted, this is the very first time Spike molted. The stone scale is painful already, but having so many throbbing and itching is completely foreign to him. Puberty is a part of life the majority of us experience, and whatever he has to endure throughout the episode parallels ourselves in some way. The stages of puberty poor Spike suffered through echoes our own. Impressively, despite many chances for Haber to unleash the most cringeworthy puberty-related joke possible, he restrains himself just enough to create them at his expense without crossing the line into Spikabuse.
How does he do that? I'm not sure, but many of the guesses include:
What Spike had to go through isn't his fault. Every dragon goes through this stage, including Smolder's presumably-older bro. The molt effect that Spike suffered from is no less different than any other dragon when they grow up. When they treat it as normal, we do, too.
 
Spike's friends and Twilight don't ignore him. When they noticed something is wrong with him, they're there to help. They care about Spike and want to work with him so he can get better.
 
Smolder interacts with Spike. Back in S2, Spike grew rapidly due to inherent greed, opening up a big implication into how dragons grew. Is greed the cause? Could Spike control it, which was a main part for two future conflicts? How did other dragons grow when they didn't show signs of greed? Smolder's description of greed-induced growth as not normal for a dragon cleared up so many questions and brought forth more insight on dragon lore and dragon culture in her homeland.
Smolder has an attitude, and her description of dragon culture's response to the molt effect increases Spike's anxiety for the unknown, increasing the conflict's stakes. But there's one thing to note, which the episode makes very clear — as scary as her description of dragon life during the molt is, she's not treated as a bad person, and Smolder isn't written to be antagonistic. The molt effect is a part of her life, so what she and others experienced is expected. For the most part, she's prepared for the challenges; theorize that others back home do, too.
Spike, on the other hand, isn't. He's lived with Twilight his whole life and knows so little about dragon culture. The molt effect, especially the smell, is putrid, and he fears that Twilight and the others will reject him, forcing him to live on his own. He's not prepared to defend himself from predators that relish for that smell, especially the roc. Because Twilight asked him to retreat to an area that won't fry anyone in the school, Spike assumes even more that the more out of control his molt becomes, the less Twilight will want him around. Can't you blame him for being so scared of growing up and fighting to alter the molt? Of course not!
For obvious reasons, Rarity and Twilight are usual partners for Spike in his episodes, but they're all really good here. (Credit goes to @Truffles and his reply for this bit.) What makes them stand out here is their immediate empathy for Spike.
In the beginning, when Rarity sees Spike hide something under his eye, she becomes suspicious and worried. She walks around him to sneak a glance at what's under his claws, but never gets frustrated at any point. When he admits to being embarrassed by the stone scale, she assures him not to worry, but treats his embarrassment with the respect its deserves. She's the first to recommend getting some of Zecora's blemish cream, and did so again after Pewee accidentally pinched his scale.
 
Twilight gets worried when Spike sleeps in all morning and also sympathizes with him for getting breakouts, just like her years ago and also recommends heading to Zecora. When he accidentally destroys her lecture, she doesn't criticize him or make him feel worse. Recommends to leave the castle for his own safety and everyone else's.
 
Despite battling a sudden ear infection, Rarity never stops thinking about Spike and asks her for blemish cream to help him with his stone scales. When they bump into each other, she notices his worsening condition and took out the cream (only for the roc to snatch her).
 
Right on cue, Twilight shows up and heads to Zecora's to get the cream.
Unlike Cart Before the Jerks and Complete Crap Clause, neither of Spike's closest friends and relatives treat his condition as a lesser deal to themselves or belittle him for it. Both of them treated his condition, embarrassment, and pain as important, never stopped thinking about him, and wanted to help him in any way they can.
Zecora's really well written in a nowadays-rare appearance. But rather than be treated as merely a vessel to deliver plot devices, she becomes deeply involved in both the A and B plots: Spike's puberty and Rarity's phoenix-related ear infection. Her interactions with the characters and their problems add depth to her character, occupation, and relationships with others.
One big change for this season is the treatment of the Everfree Forest, historically a really dangerous place to roam. What was a common plot device for the Mane Six, Spike, and CMCs to face conflict in S1, its dangers and presence became mostly absent after Princess Twilight Sparkle. But for the third time this season, an Everfree creature threatened creaturekinds' safety. And the chase scene was really tense. Zecora, Spike, and Rarity were in great danger, and the score and sounds throughout hammered in the sudden perils they faced. In the leaked version, the chase's tone was more comedic, courtesy of Twilight's lasers sounding like video game beams. Here, the comedy was more toned down, an excellent change from the leaked product.
YO! Do you smell what the roc is cookin'?!
Little details refine the episode and shape up the episode's quality. Two really stick out:
As the episode progresses, Spike's limbs darken in color, foreshadowing his eventual molt and where it'll start.
 
During the break in the chase, when Spike's old skin starts to encase him, the background music becomes louder and completely stops when he's completely cocooned. For several seconds, we hear nothing except Twilight firing at the roc, increasing the tension and making us wonder what will happen to the poor dragon next.
So, what happened after he molted?
THANKS, JOSH HABER!

After everything he went through in this episode, Spike molting and earning wings is an excellent payoff. I don't know if he grew a little or not, but when you're making a child dragon molt, sticking with the status quo would be a complete slap to the face to Spike and the audience. Something about him had to change. Interestingly, even though his new wings feel earned, Spike and his friends treat his accomplishment as merely a new milestone in his life as he grows into adulthood.
Here, MD brings forth a really great moral:
Quote

"Growing up is a part of life, and it's usually not very easy. Sometimes you'll doubt yourself or fear of what will happen to those who love you as well as your own future. But good friends and family will be there to help you through times of uncertainty. No matter how much you change physically, you're still you."
For Twilight to deliver this lesson to him shows us how much he means to her, their hug proving their tight bond. DHX, please, more of their family dynamic!
If there was one little problem with the chase, it's what Silver Quill pointed out: Twilight's magic felt kinda weak. Yes, you could argue that she scaled it back because Rarity and Zecora were trapped within the roc's talons, but she needed Spike's assistance to rescue them from their fall, when Twilight magically corralled them all during the movie.
Conversely, the theme of growing was subtly foreshadowed through Peewee's reintroduction. The now-adult phoenix still interacts with his parents, but a sharp eye will notice he has his own nest now, indicating either a family of his own or the preparation for one. Spike may've released him, but they still know each other very fondly, evident by their embrace. Peewee grew up; Spike will, too.
---
Back in Season 5, I panned Spike being handed the bouquet of dragon sneeze flowers, the lowest moment of the season. Rather than capping off a broken episode with a rather sweet moment, DHX doubled down on his buttmonkey status. After all, isn't FIM supposedly a feminist show? Well, you don't empower women and girls by making your only male lead a punching bag for abusive comic relief. It's hypocritical and massively sexist, one of the biggest stains of the series.
But after that, the direction for his character improved. No longer did his personality shift to demand the plot. His role wasn't confined to pure comic relief. His episodes no longer beat him down or abused him just to teach him a contrived lesson. Starting out with secondary roles in Amending Fences and Re-Mark, Season 6 expanded his role, including becoming close friends with Starlight, bonding dragonkind and ponykind by working with and befriending Ember, and sacrificing his celebrityhood to stand up for Thorax. Season 6 was Spike's best season. Albeit a diminished role in S7, he was really good in Triple Threat, Owl's Well done right.
Coming into Molt Down, Spike was having a great year. Now he left his biggest mark in the show since Times. His wings demonstrate his evolution in not just his character, but also his role. It's unknown whether his wings will have a big impact on the season, or it's just cosmetic. But what happens in the future will wait.
When I watched the leaked version, I liked it, but wasn't totally happy with it. Days before its official airing, however, I was unsure whether I was fair to it or not. Now, when comparing the leaked version with the final product, the leaked Molt's lack of polish and missing score completely affected the episode's overall quality. The final product is excellent, well edited, and really makes the audience feel like Spike earned his pair of wings. Molt Down's one of the best episodes of S8 so far and one of the best Spike episodes altogether.
P.S.: And, yes, Molt Down's change of the status quo's superior to MMC's.