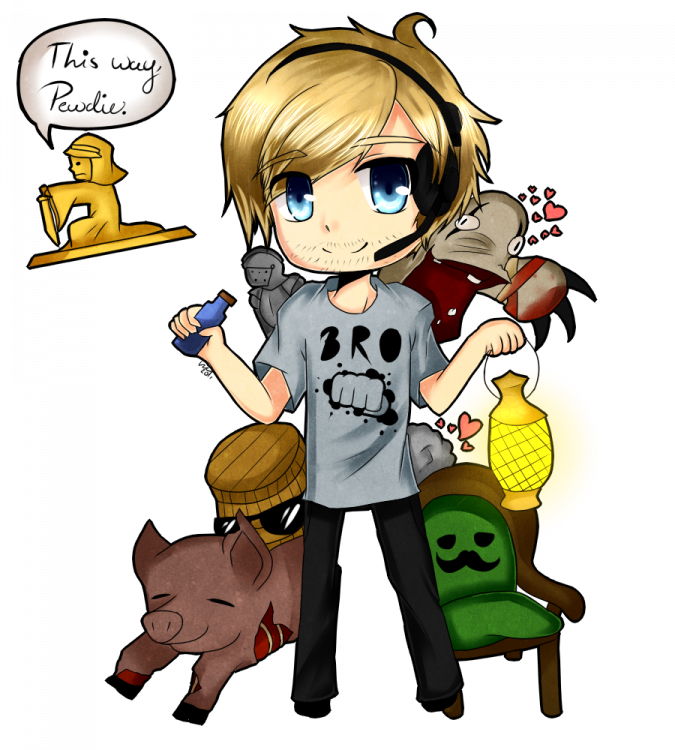 Well, i've noticed some people on here, making entries about him..
Yes, i'm a Bro. DEAL WITH IT.
Wat? He does it for the money? Haha, no. He actually cares about his watchers. And i don't give a fuck if you say anything mean about Pewds, like that he isn't funny. It's your opinion anyway, do you think the bro army would respect it? Nope. Pewdie has a fucked-up fandom, seriously.
1