Harmonic's Shout outs to Awesome People #2: Pink Mist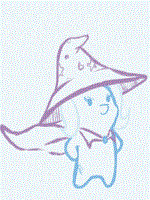 Hello, guys. Today I'm going to be talking about an awesome user, Pink Mist. She is rather new to the site, but has already made it clear that she is a great person, with her sig request shop. Her sigs are high quality, I personally think she is very talented. Not just that, but she likes to write, which is something I can appreciate, being a fellow writer.
In addition, but she has made an
that shows a tour of these very forums, which is amazing. You should check that out, give her a like, and a subscribe.
From what I've seen, she's a really nice person and I'm really looking forward to her future participation in the forums.
Brohoof to you, Pink Mist.
8