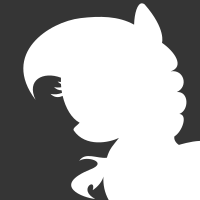 Content Count

34

Joined

Last visited
About ElijahShy
Rank

Muffin

Birthday

11/21/1999
Profile Information
Gender

Not Telling

Personal Motto

"I love all nomatter what"

Interests

I am Elijah Shy and I have many interest like: Music, Art, telling about the Equestrian History, My backstory, Having a kingdom (Royal Empire), I have my inter-dimensional mansion that I live in (located in the Everfree), I also like playing games, and I love love love love love! Role playing (RPing).
MLP Forums
Favorite Forum Section

Equestrian Empire Roleplay
My Little Pony: Friendship is Magic
Best Pony

24

Best Anthropomorphic FiM Race

Unicorn
Thank you! It took me a long time to make.

I haven't had time to edit! I have been on a lot of vacations...

-facehoof- it's not a she... It's a he.

It now has been 3 days and 4 hours since I have sent the note

2 days and 7 hours from the time i sent the note on DeviantArt

I hate it when on DeviantArt when you send a note to someone that does reviews and doesn't answer for days and or never.

Anypony up for a role-play?