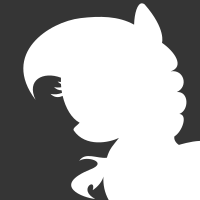 Content Count

12

Joined

Last visited
About Erhannis
Rank

Muffin

Birthday
I'll be going; do you still have space?

Yeah, we still have a spot open. Sorry it took me a bit - I didn't get any notification emails. Are you still looking for a room? PM me.

Yeah, I'll PM you my facebook.

Yup, I do; both spots still open.

I have a room at the Hyatt, two queen beds, checking in on Thursday and checking out on Monday. (4/18/19-4/22/19). That's 4 nights, for a collective total of $611.55 with tax, by my calculations. $152.89 a night, split between whoever's staying that night. (Or bargain with me.) Currently it's me and a friend. (Edit: and now two others I haven't met, but seem reasonable.) I'm usually pretty quiet, and he's demonstrated himself to be pretty considerate. We have room for two one zero (see edit below) more non-disruptive males. Let me know if you're interested. Edit: We now have four pe

Well, I'd consider it, except I don't know if the hotel will let me cancel this soon - how much would you be asking, for two people for Fri-Sun? I can check if the hotel has a cancellation fee, and compare price differences.

https://www.conroomies.com/rooms/babscon18/available/767 It's me and a friend in the room, and I have two more spots available (or three if we're pushing it). Check in Friday, check out Sunday. $62 a night. Please don't do drugs or get super drunk.

2 spots available in a room, Thu-Sun (i.e., checking out sunday). I'm 28 y/o male, I don't drink/smoke/drugs. I ask that no smoking/drinking/drugs occur in the room (and hopefully no drugs, period). Let's say, $25 a night. There's two people currently scheduled for the room, including me. I could swear I talked with a third, but I can't find their messages anywhere. If they turn up, I won't kick anybody out; it may just get a little cramped.

Either of you two still looking for a room? (If not, maybe rename the thread to say "closed" or something?)

Hey, this is stupidly last minute, but I'm driving to FillyCon from Dayton, Ohio. Starting the trip Thursday night (8/25/16), drive 8 hours, drive back Sunday night. Anybody on the way want a ride?